Dahlias. The flowers that just don't give up. Looking for ONE plant that'll provide you with enough cutting flowers for the entire season? Make it dahlias. They bloom from July until you're sick of them.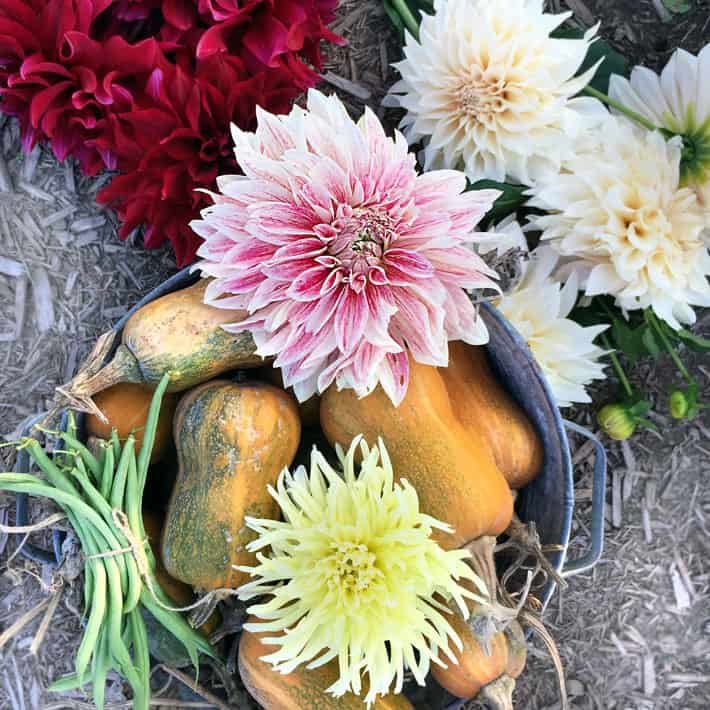 Last year I planted Dahlias for the first time. I. Had. No. Idea. I wanted a cutting garden and I love flowers that are huge because they're way easier to arrange than a ton of smaller flowers. Also you can wear them as a hat. Or bikini. Dinner plate dahlia heads are as big as peonies. That's pe-o-nies. No one wants a vase full of the other things.
So I special ordered a few varieties of dahlias and planted every single one of them. By the middle of the summer they started to bloom. By the end of the summer I could no longer go to my garden without enabling GPS on my phone, wearing a reflective arm band and donning an emergency whistle around my neck. The Dahlias had taken over and were, on occasion, blamed for the disappearance of several gardening tools. And gardeners.
I quickly realized that there is no bigger bang for your buck than dahlias. One little tuber (that's how you grow dahlias, from tubers) will end up producing a 3-4' high bush covered in sturdy stems of dahlias. The more you cut them off the more they grow. They grow more, you become invaded with dahlias, so you have to cut more just to make a path to your tomatoes. This goes on until the end of September when you finally give up on getting anywhere near the tomatoes, but it doesn't matter because they have blight anyway. The Dahlias on the other hand look as though they've been receiving Vitamin B through an IV drip all summer long.
From July on, I would go to the garden, pick a few vegetables and haul home flowers. The first few weeks were among the most exciting weeks of my life. Free flowers. As many beautiful flowers as I wanted ... for free. I danced among them, clippers in hand, carefully selecting the prettiest blooms to take home and arrange. Occasionally I would give one away to a fellow gardener. But not too many. It was a lot of flowers but I was pretty sure I needed every single one of them for myself.
Skip to the beginning of August when every single dahlia bush is now the size of an ice cream truck.
I cut them as fast as I can dropping them off by the armful to anyone nearby. I invite family members to come up to the garden and take as many as they want. I bring them as gifts, use them as bows on presents, fill every room in my house with them. I even traded one for a Raspberry Basil Paleta at the farmer's market.
I've never arranged so many flowers in my life as I did last summer.
And still the garden is FULL of dahlias. There was the odd zinnia as well. A couple of snapdragons. Most of which were choked out by the steroidal dahlias.
At the end of the summer I had a decision to make. Was there really such a thing as "too much of a good thing". Yup. Yes, there was.
The thing about dahlias is, if you live anywhere below Zone 8, you have to dig the tubers up and store them all winter long. Well, these tubers, being that they're supporting a plant big enough to provide cheer for an entire hospital ward are HUGE. I made a few cuts and kept just my favourites of the 8 or so varieties I grew last year.
To store dahlia tubers you're supposed to place them in bags or boxes of damp sand or peat moss. You want them to stay dry enough that they don't rot but wet enough that they don't entirely shrivel up and die. It's a fine balance.
I threw all of mine into some ripped plastic grocery store bags and hoped for the best. And by best I mean I hoped half of them would die.
All these flower pictures you're seeing by the way are just some of the flowers I picked from August to September. So yeah. A lot of flowers.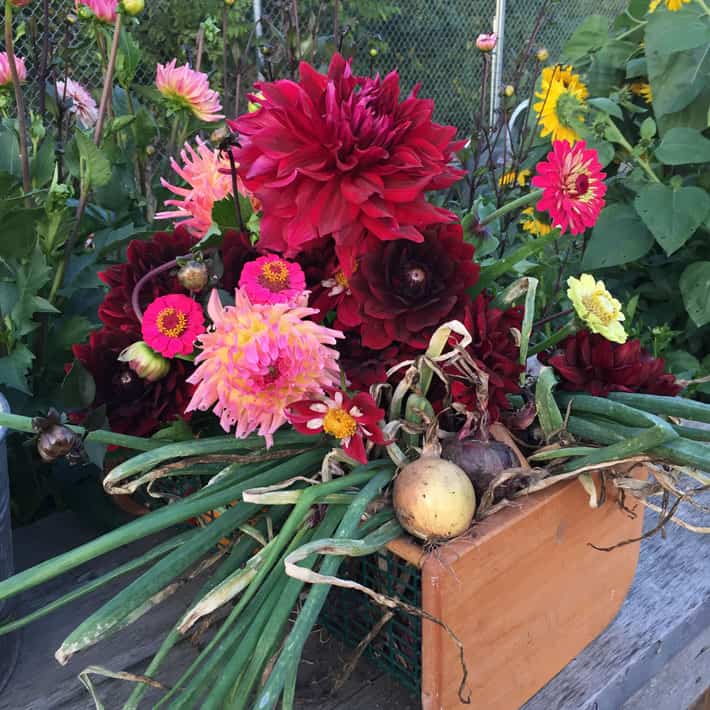 Last week I pulled my tubers out of storage and ... because I always have bad luck ... every single one of them lived. I'm planting them for the upcoming season this week.
Here's the fun part. Because I wasn't sure if these dahlias were going to make it through the winter or not I also planted a few flower seeds just in case. Hundreds of them I suppose you would say. Snapdragons, Zinnias, Poppies, Sunflowers, Big Hairy Balls, Cockscomb, a secret flower I can't tell you about yet, Statice, Bupleurum, Sweet Peas, Amaranth ... um, and a few more. Just in case.
Now that they're growing and have become official seedlings it's hard to just throw them out. I'm thinking I'd better plant them all. I'm pretty sure I'll need every single one of them.
Have a good weekend!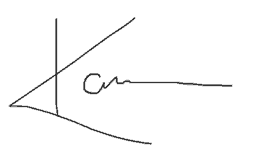 →Follow me on Instagram where I often make a fool of myself←