It is time for my annual Holiday Gift Guide.  Unique, interesting, pretty, fun and useful gift ideas for anyone on your list this holiday season. Also some weird stuff of course.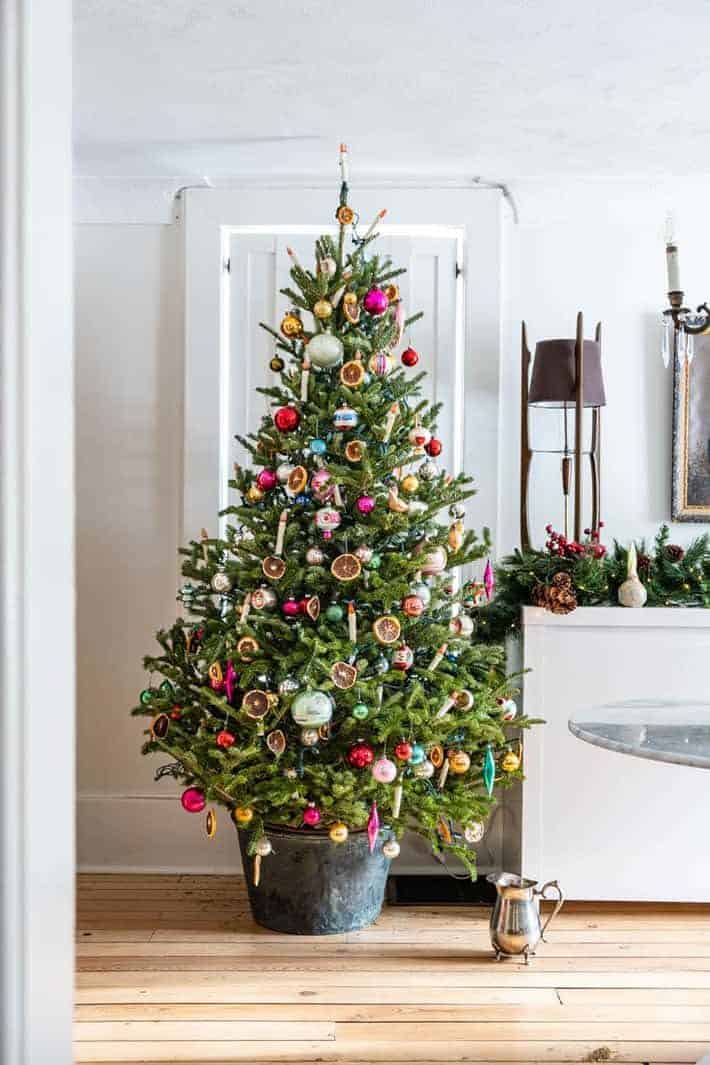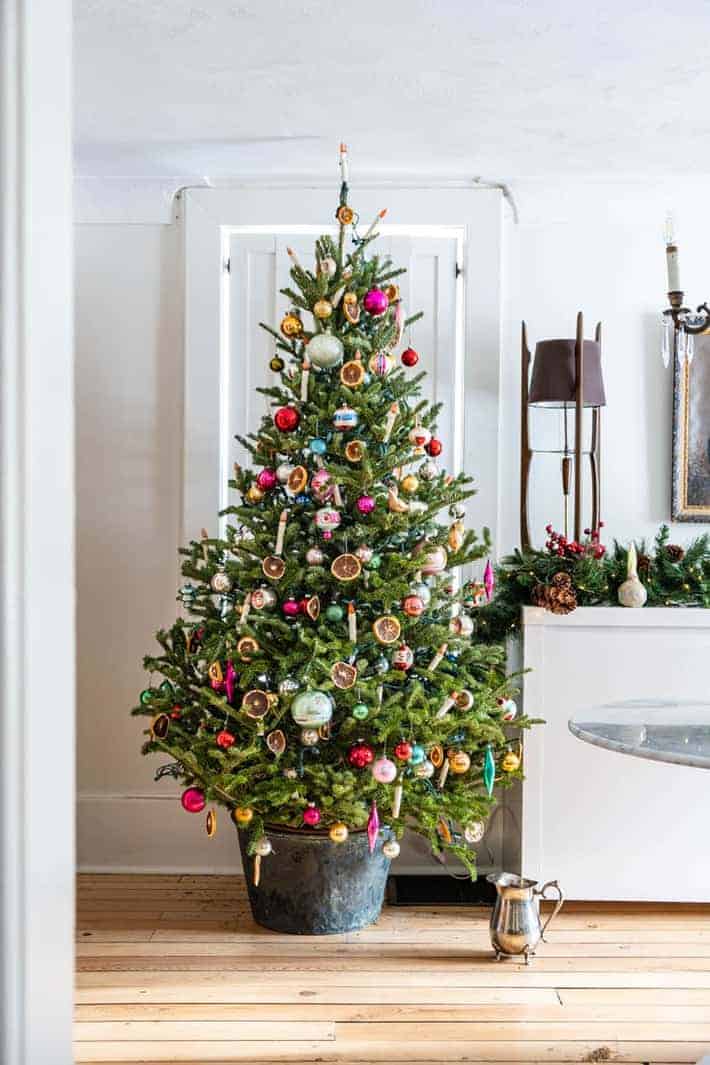 If you've been following along with The Christmas Pledge you have no need for this post because all of your presents are purchased and you're positively berserk on an accomplishment high. You people can just spend the next 10 minutes staring blankly at the computer screen. Or you could make use of this time and do something important like scroll through the list I've composed and pick out a perfect gift to give yourself.  
Before we get into it I have some guidelines on buying presents:
Christmas Present Buying Tips
If someone lives in a small space DON'T buy them a large present that'll cause them stress and eye bleeds trying to find a place to put it.
Check to see where something is being delivered or supplied from. This is especially important on Amazon. If it's being delivered from China then it's going to be a month to get to you if you're in North America. If it says "supplied and shipped by Amazon", then you're good. You'll get it in a few days normally.
If you're having trouble thinking of a gift for someone think of their hobbies, and then get them something for that, that they wouldn't buy themselves. Very expensive knitting needles for a knitter for example. Or a signed copy of a book by a favourite author for a reader. That sort of thing. Hobbies are always the best place for inspiration.
Want to cut down on shipping costs if you're shipping presents out of town? Change the shipping address in Amazon to ship directly to the recipient's house and choose the gift wrap option. The present will be gift wrapped with a personalized card and gift receipt inside the standard brown Amazon shipping box.
And to reiterate as I've said before: If you can shop local SHOP LOCAL.  Set yourself a goal like buying 100%, 50% or 25% of your presents locally.
Ready?  Here we go, this year's gift list. 
The 2021 Holiday Gift Guide
The items on this list contain affiliate links. That means when you buy a present for someone else, you give a present to me as well in the form of a commission from what you buy. The best part is it doesn't cost you or the individual sellers a penny. Amazon, Etsy and other stores pay the commissions.
If you're in Canada and you're having trouble with the right items coming up, just click here and search for the item on Amazon Canada. All other links should work fine for you.
This & That Presents
Because combo gifts are the best.
BUY IT - Grill Press
BUY IT - Serial Griller
---
BUY IT - Picnic Blanket
BUY IT - A Year of Picnics
Ice Cream Maker and Organic old school, styrofoamy ice cream cones.
NON disposable razor and stand. I've wanted one of these for years and years and years. As luck would have it I just found it at one of my local stores (who happen to offer online shopping and shipping).
BUY IT - Rockwell Safety Razor
Gifts They Can Wear
UTILITY CROSSBODY BAG
This would be too clunky for a lot of people but if you know someone who likes masculine pieces or things with heft, this Robocop meets the Matrix look is really cool and useful. Your phone is always *right* there and your hands are always free.
Military Green Sweatsuit Jumpsuit
A jumpsuit made of sweatsuit material. There is nothing else that needs to be said.
Vintage Look Denim Apron
I love an apron. I love denim. If you know someone who does too, you have your gift buying for them done.
Traditional Irish Wool Sweater
This guy's thinking your guy would like an Irish fisherman knit sweater.
Hand beaded earrings (Indigenous owned shop) 🇨🇦
Simple hoop earrings from Indigenous maker Jillanna Hannah
Handmade Wool/Cashmere Trousers
This Etsy shop is in Romania so if you are interested, order soon! They have beautiful classic pieces - there's a pleated skirt that's really beautiful.
Gifts for the Cook
Cookware
BEAUTIFUL ceramic nonstick cookware. I love the colours, but would probably go with the ivory or black for myself.
Water carbonator
I've featured this a couple of times before but I still love it so I've added it again. People are CRAZY for their Soda Stream water carbonators, but if you know someone with a newly renovated kitchen - this could be the highlight of it. They'll be super-pissed they spent $50,000 on a reno when they really just needed a fancy water carbonator to make the room look great.
An anti-fatigue mat with an attitude. GREAT for standing on, these padded cushion mats ease pressure on your back while you're cookin' and choppin'.
Canadian Made/Owned
Whipped Honey & Solid Beeswax Bar 🇨🇦
From my own friend Russel's Eastern Ontario beehives. Russell is a 3rd generation beekeeper and his products are exceptionally high quality. I recommend his WHIPPED honey and home pressed block of beeswax.
WHOOSH! Electronic Screen wipes 🇨🇦
TV, phone, laptop, tablet ... Great stocking stuffer from a Canadian company.
Lucky Iron Supplement Fish 🇨🇦
You add this fish to the pot or pan you're cooking any liquid in and BOOM you have your iron! *This is only for people who need iron supplements.
Miss Your Face Candle 🇨🇦
I mean, I'm thinking stick with the under 30 crowd for this one but you know best. You should probably also be under 30. Or know someone under 30.
Cat Card 🇨🇦
O.k., probably not a gift for someone but you HAVE to know someone who'd love this card.
Vintage Look Luggage 🇨🇦
Canadian company Champs has a colourful collection of luggage but the classic white and saddle leather is beautiful.
Cocktail Box 🇨🇦
These cocktails in a box are described as not just a drink, but an experience. These beautiful, well thought out boxes could tempt a a teetotaler to try them. FUN FACT, teetotaler has *nothing* to do with drinking tea. It's a turn of phrase from the 1800's referencing someone who "totally" abstains from alcohol. The "tee" was used as an emphasis on the word, similar to how we would nowadays say "Tired with a capital T."
Cork Yoga Mat 🇨🇦
Sustainable and eco-friendly, cork yoga mat.
Tech Gifts
Camera Cover
Place this stick on sliding cover over your phone, tablet or laptop camera. Slide open for camera access, slide closed to ensure it's blocked.
Now if there was a way to cover up Google's ears.
Wireless Charging Station
For iPhone, watch and ear buds. (to be clear, the station itself has to be plugged in but everything on it charges wirelessly)
Mini Projector with Wifi
A low priced but well reviewed projector that can not only play from USB but can stream YouTube, Netflix, Spotify and more.
Google Mesh
Similar to a router but more coverage. I got this set myself in the summer because of how many dead spots there are around my house. My Internet speed increased immediately and I have no more dead spots in my house or on my property. Plus they look cool.
Pet Gifts
Dog Life Jacket
Comes in different colours and sizes.
Dog Puzzles
Hide the treats, set the puzzle down, let the dog sniff 'em out. Good mental exercise for the dog, allowing the owner to get 15 minutes or so of their own mental rest.
Car harness
This Clickit Sport by Sleepypod is one of VERY few car harnesses that actually passed crash tests. Other cheaper harnesses broke instantly, sending the (dummy) dog flying.
Gifts for Kids
Pretty much the cutest dolls I've seen.
Tinkertoy
There's a reason they're an enduring classic. If the girl or boy on your list doesn't like dolls - they might like this. I know I would.
Sidewalk Flowers 🇨🇦
An innovative and award winning book from children's author and poet JonArno Lawson. Side note - I went to school with JonArno so I'm thrilled to be able to include his incredible book here.
I mean, come on. Who wouldn't want to cuddle this?
Microscope
Any STEM kid would love this.
Firetruck fork & spoon
Comes in other colours and styles
NYC Skyline Lego
I am seriously considering getting this for myself.
Just for Fun Gifts
ADULT ACTIVITY BOOK
For when you're a grown up and looking for a way to avoid doing laundry for another hour.
It's a book, it's a screaming goat. All in one!
Personalized leather toiletry bag
Good, knocked around looking leather bag just like dad used to use. And yes, it comes personally monogrammed.
Beginner Embroidery Kit
A modern take on embroidery for your crafty cousin. Or dandy dad. Or maker mom.
This is either the stupidest or smartest thing ever. I haven't decided yet.
This 2' high bag is calling me for some reason. I'd stuff it with a big pillow and use it on the couch. But under the tree is what it's meant for.
Before you say it, I know. Christmas shouldn't be about the presents. It should be about having sweat that smells like gingerbread and stealing chocolates on your way out from holiday parties.
But I like getting presents once a year.  Don't you? Don't lie. You know who is listening.
Santa.
I mean Google.
→Follow me on Instagram where I often make a fool of myself←