Oh, hi there! Would you like to come into my garden and eat everything in it? O.K. Cool. The rabbits have claimed most of it, but if you're bigger than what a snake could swallow, you should be good over where the voles used to live.
I'm still not finished planting my garden. I originally blamed Coronavirus and the delayed opening of my garden. Then I blamed any and every animal with a stomach. Now I blame myself for not being more clever than a rodent. Which I suppose is really the fault of my parents if we get down to it. Genetics and all.
I have so far planted my beets 3X, one row of carrots twice (the other 2 rows went unscathed) and my Glass Gem corn which I was so excited to grow again was a bust. I'm not sure if that's something I can blame on the rabbits or old seed.
The entire bed of oats I planted just vanished. The oats that is, the bed is still very much around and filled with weeds. The Lisianthus that I was so excited about didn't get eaten or have problems with germination; it grows slowly. Bad haircut slowly. they're about 1 cm high. I planted them in March.
Regardless of all the fails, even a bad garden is likely to give you some food. My first tiny harvest from a few weeks ago was strawberries, garlic scapes (which I made garlic scape pesto with), radishes, poppies, kale and swiss chard.
Suck on that you marauding band of corn eating, beet chewers. You must have accidentally left me with a little bit.
I harvested my first early garlic just to see how it was doing underground there. It's doing well. By the time it's truly ready to pick in a couple of weeks, my garlic is going to be gargantuan.
Big. Like this snake.
That's right, the compost snake is still living somewhere in the compost bin. I couldn't tell you where because I now avoid the compost bin at all costs. Not because I'm afraid of snakes. I am not afraid of snakes.
I find them startling.
They can startle me. Also my gardening friends a few plots over from me dismantled their compost bin this week and found not one, not two, not THREE but 1,987,546 snakes in their compost pile.
Or it was 8. I can't remember.
Either way they had snakes oozing out of their compost pile in every direction. One of them, for a reason I cannot remember, was somehow able to split itself open a little and then projectile purge it's bodily fluids in a magnificent spray at them.
So imma leave that compost bin alone for a while.
I pruned my espalier trees last week. It was a little after the June 30th (summer solstice) pruning I usually give them but it's fine. Every year I get more confident with hacking away at my apple trees. All you do is prune to 3 leaves above the cluster of leaves called the basal leaves (I show you how to prune an espalier apple tree here). That's it. That's all there is to it. But this was the year I felt 100% confident in my ability to identify all the basal clusters and cut them at the right point.
Also I'm not too worried about it because no matter how well I tend to these apple trees I won't be the one eating the apples.
I bet you think the squirrels are going to eat them all.
Nope.
The squirrels are going to fly through the air, landing somewhere on the top tier of the espalier at which point the squirrel will tumble down the tree to the 3rd tier, knocking 14-17 apples off every time it does this. And it does this a lot.
Once the squirrel regains its balance it will wrestle with an almost ripe apple sinking its teeth and claws into it until it manages to use all of its squirrel strength to rip the apple off the tree, sending squirrel and apple tumbling backwards into the grass.
Squirrel will stare at the apple all bewildered-like then run across the road to frantically dig up an herb garden.
Seconds later the squirrel notices my tree again and it flies through the air landing on the top tier of the espalier and the whole process starts over again.
This was my favourite meal of last week I think. Crappy hotdogs (like not gourmet hotdogs at ALL) on white buns, a side of corn chips and a salad made from garden stuff with homemade French dressing.
The homemade French dressing makes it fancy.
And THIS is what I'm currently obsessed with in every which way. This is the actual, original, Anne of Green Gables house in Prince Edward Island. Yes I'm enamoured with it, but I am clinically, pathologically, extremely, frightfully obsessed with the show Anne with an E.
It's on Netflix now, but I'm not sure why I didn't start to watch it until now. It's a Canadian network CBC/Netflix co-production and it's pretty brilliant. The whole look of the show is breathtaking, including the show opening which I absolutely NEVER EVER skip through.
If you have even an ounce of admiration for primitive antiques in decorating I'm warning you now not to watch the show unless you have a hammer, a can of white paint and a credit card handy. You'll want to hunt down every single thing in Green Gables, paint every room white and get rid of ... sorry about this ... all of your electricity.
The house is beautifully simple and authentic. And the show if fantastic.
And finally my most recent Amazon acquisition. I'd not heard of Pretty Things but a friend just read it and both she and her husband loved it. I'm currently finishing American Dirt which I'd say I'm not in love with but apparently I'm in the minority because it gets great reviews on Amazon and Good Reads.
Prior to Pretty Things, I might read A Gentleman in Moscow because I have that waiting to be read too. I'll see what kind of mood I'm in when I finish American Dirt.
Have a good remainder of your weekend!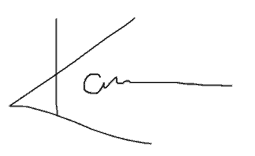 →Follow me on Instagram where I often make a fool of myself←