Most of this week was spent doing what I imagine a lot of you did. Wondering WHAT THE HELL EVERYONE IS DOING WITH THE TOILET PAPER.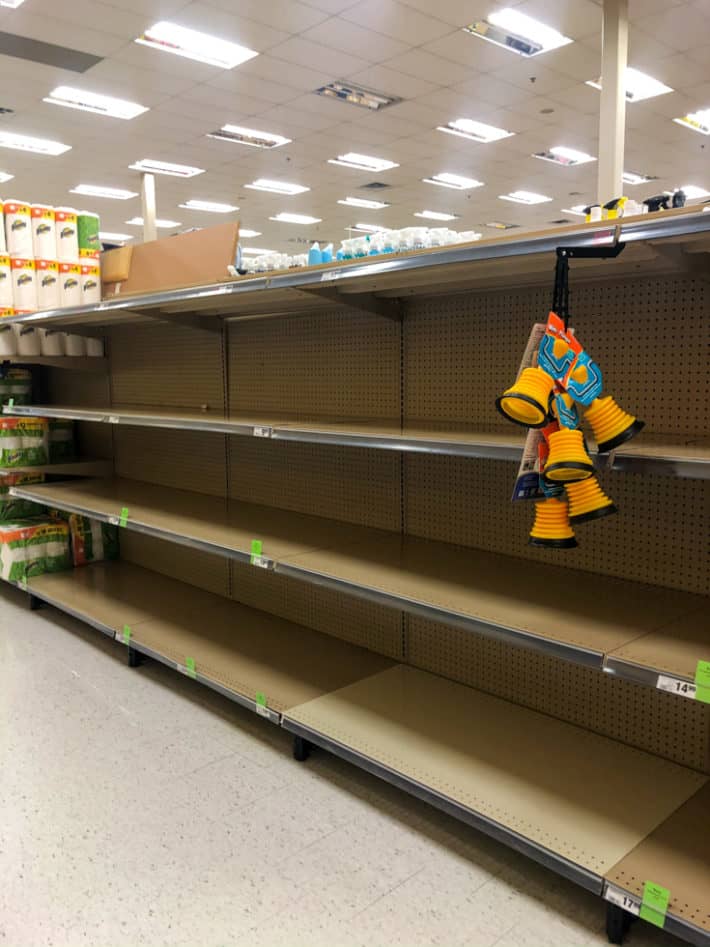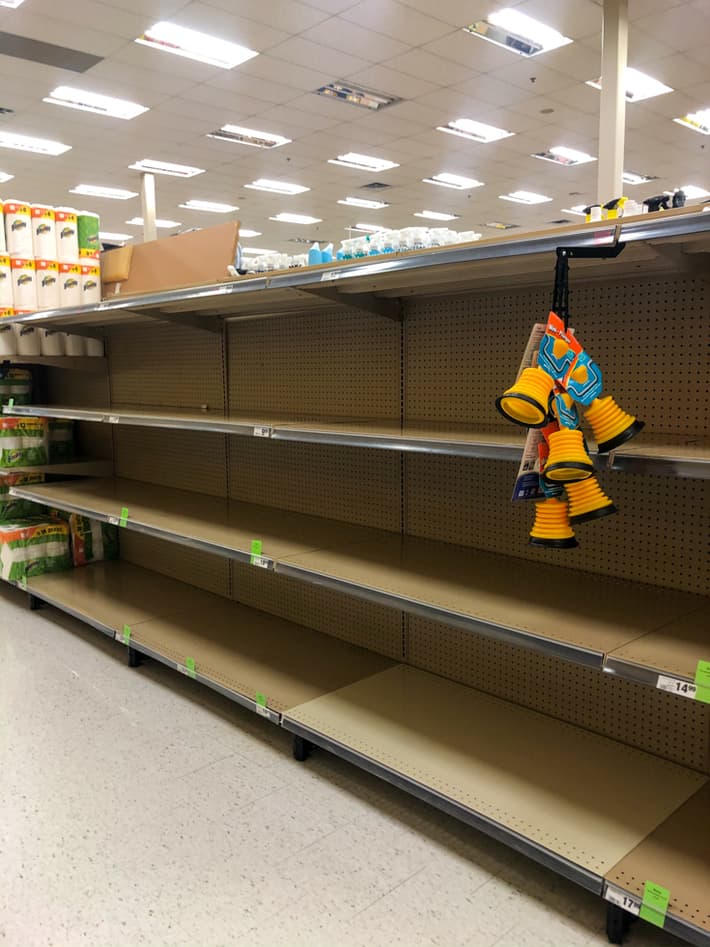 If you live somewhere that's within one or two galaxies of a Coronovirus case this is a familiar sight for you. The toilet paper aisle.
I first saw a sight like this when my friend Andrea who lives in Singapore sent me a photo of the empty toilet paper aisle in her grocery store about a month ago. I assumed it was a sign that people in Singapore were so afraid of the virus that they'd developed loose bowel syndrome. Or more likely, they were trying to add some levity to the alarming situation by toilet papering each others high rise apartment buildings.
But no. Singaporeans were buying up toilet paper out of fear of a Coronavirus induced toilet paper crises (which they in turn caused by buying up all the toilet paper.) There was no practical reason for it. It turned out to be some sort of ingrained response to an emergency situation that knew no boundaries.
A way to feel some sort of control and preparedness.
Not to be outdone by the misguided actions of Singaporeans; a few weeks later Americans, Italians and Canadians also whizzed past rows of healthy vegetables, Advil and other things that would actually help them feel better during the outbreak - for the quilted comfort of the toilet paper aisle.
It seems the only thing more contagious than Coronovirus is fear.
Take what you need and no more. You do not need all the toilet paper. You do not need all the bottles of hand sanitizer.
If you leave nothing for your neighbours, elderly care facilities or the family down the street whose kids like to lick everything, you're not helping protect yourself from the virus - you're making it easier for everyone else and therefore you to get it.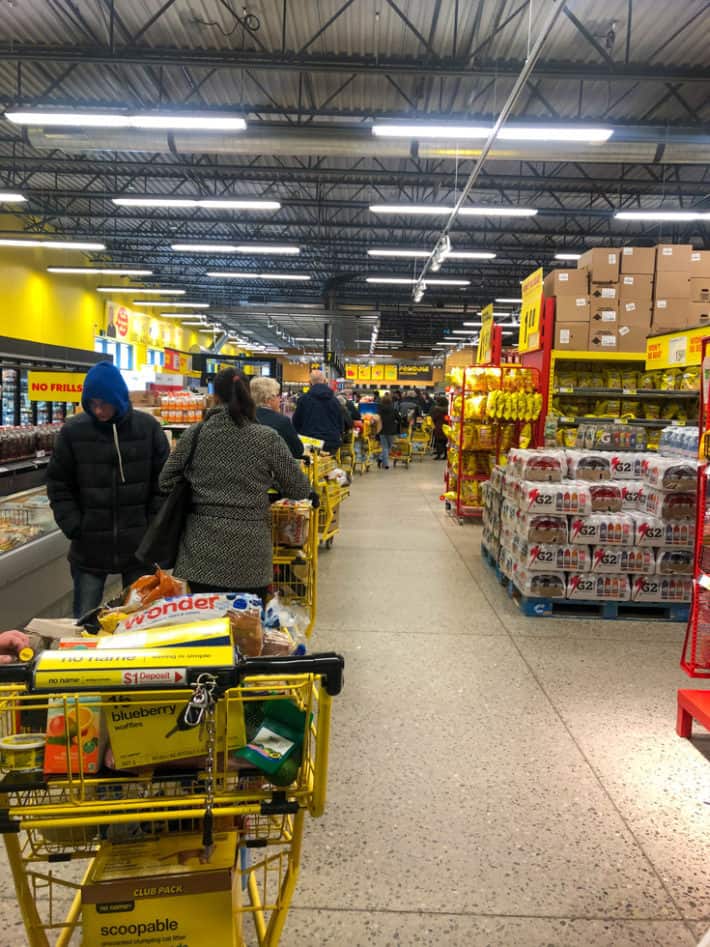 This is a No Frills grocery store in my area just after it opened in the morning one day after it was announced that our city had its first case of COVID-19. The line to check out wrapped around the perimeter of the store and was starting to double.
Every country around the world has agreed that the number one thing that will reduce the spread of this pandemic is having enough squishy white bread to make 15 grilled cheese sandwiches.
Also social distancing.
This is something that most of us haven't lived through before so it's understandable that no one is really sure how to handle it. Handle it by being aware that keeping everyone around you safe is what will ultimately keep you safe.
Do NOT be like the douchebags who were buying all the Lysol wipes (seriously, thousands and thousands of dollars worth) from Vancouver area Costcos and selling them on Amazon for 4X the price. They considered themselves to be enterprising.
I consider them be - well have you ever seen a dog walk past a pile of barf on the sidewalk and then eat it? That's what they are. They are barf eating dogs.
Amazon shut down their account.
This is where a kinder person would say "What they're doing isn't right but of course I don't wish Coronovirus on them.", but I do. I really, really do wish Coronovirus on them.
Wait. No I don't. They're exactly the kind of people who would get COVID-19 and then keep running around trying to make a buck spreading death and virus wherever they go.
Be like the the girl in the US who bought groceries for an elderly couple who were afraid to go into the grocery store. Be like her.
Don't be a jerk, don't be pushy, don't be an opportunist, don't be the toilet paper asswipe, be the girl.
---
MAPLE SYRUP
Hey! Let's take a bit of a turn here and talk about delicious maple syrup! As you know I've been making maple syrup out of toilet paper for the past 2 wee .. wait, no, that's not right.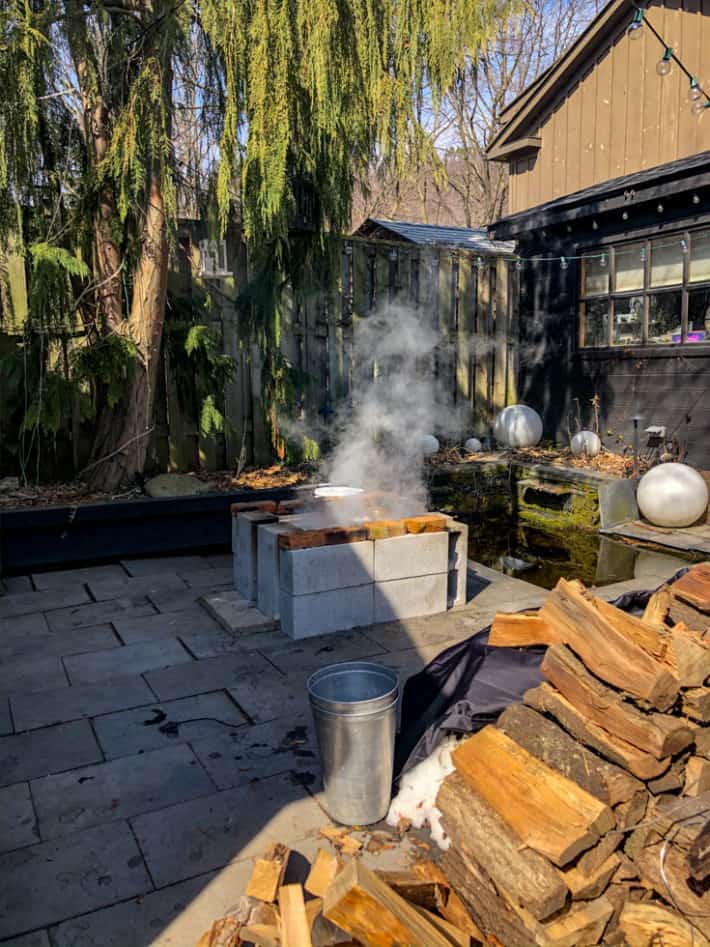 I've been making maple syrup by tapping a couple of trees in my neighbourhood - here's how you can make maple syrup if you have a maple tree - and I expect to be doing the same thing this Sunday. Boiling buckets and buckets of sap into a tinyyyyyy little amount of syrup, which I will guard with the ferocity of someone guarding their elderly parents.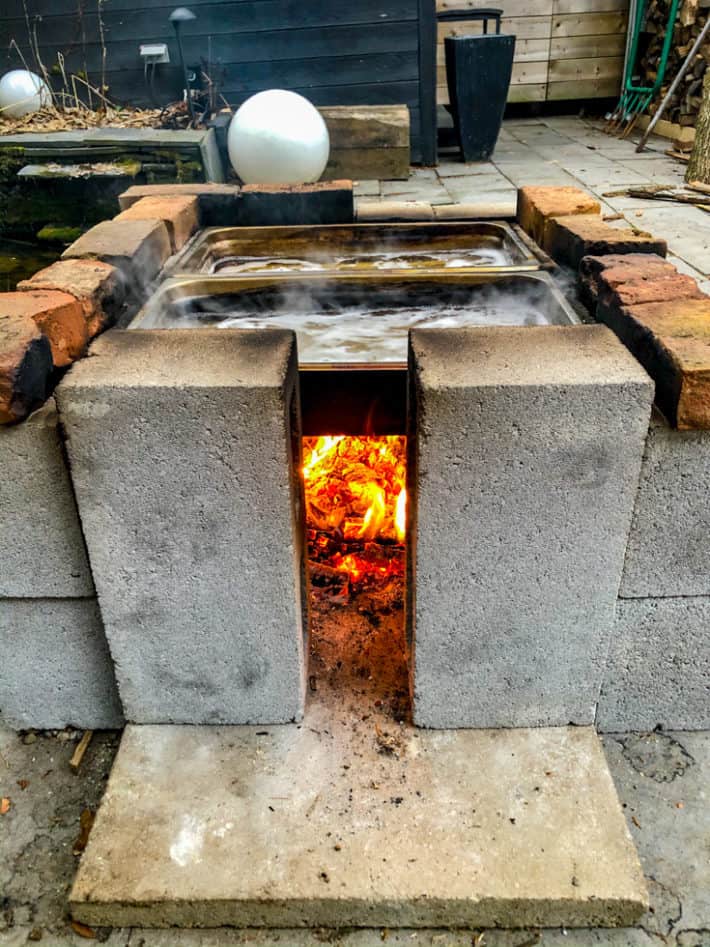 For 8 hours straight last weekend I fed this fire and filled the pans with maple sap to boil.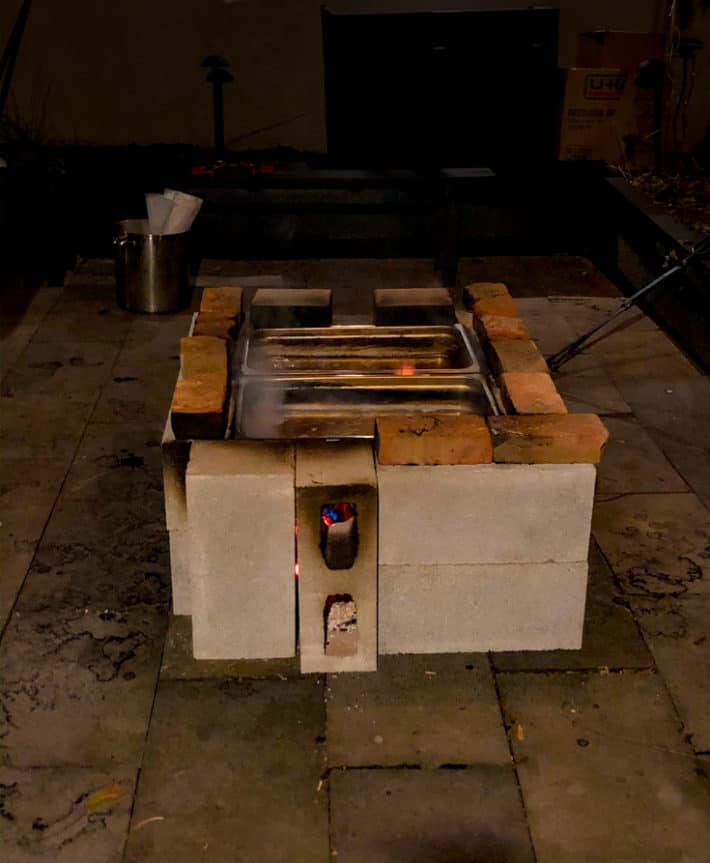 The cinder block at the back of my fire pit is turned sideways so the holes acted like a chimney allowing smoke to billow out.
As you can see from this photo I did it until it became so dark that the raccoons were literally yelling at me from the tree they live in in my yard.
Raccoons, as it turns out, are pretty committed to their schedules. Hang in a tree, come down to pee, call the kids for breakfast, all of their routine interrupted by my maple syrup.
I boiled 6, 5 gallon buckets of sap in 8 hours. From that I got what you see below.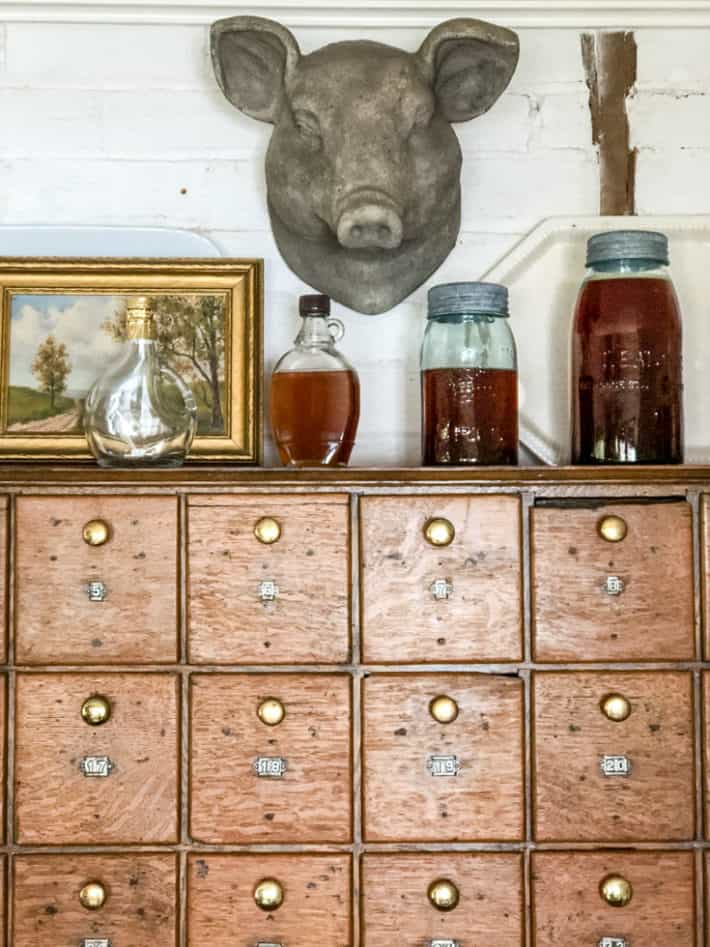 That's approximately 10 cups of sap. Maybe a tiny bit more. Normally I would filter the sap to get rid of the "sugar sand" which are minerals the tree pulls up from the ground. But to do that you have to run the cooked syrup through a felt filter which basically eats up a large portion of the syrup. It just gets sucked into the felt never to be removed.
So this year I'm trying a method a reader suggested known as the "settling method". That's where you pour off your finished maple syrup into jars without filtering it. You just let the sugar sand settle at the bottom of the jars over the course of a month or so and then syphon off the clear syrup into new bottles.
GENIUS. I think. I'll see how it goes in a month.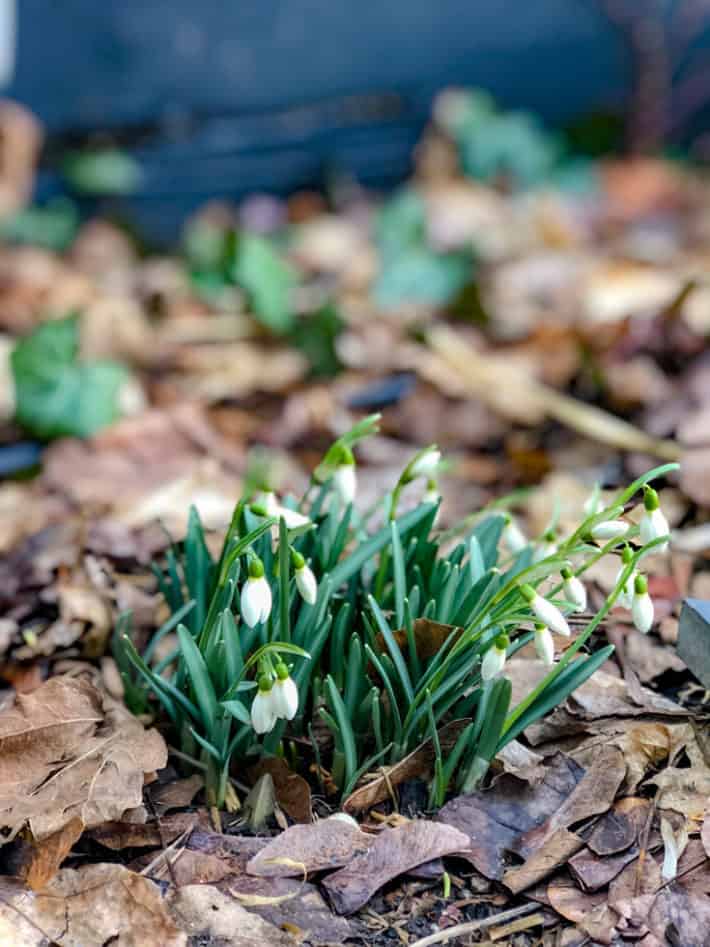 And just for a shot of happy, when I was out boiling in the freezing cold, I noticed these had sprouted up in my back garden. They're tiny toilet paper rolls that I'm growing. I'm SO glad I planted them last year.
No they're not. They're snowdrops. They're always the first flower to nod its head to spring every year around here.
---
DINNER!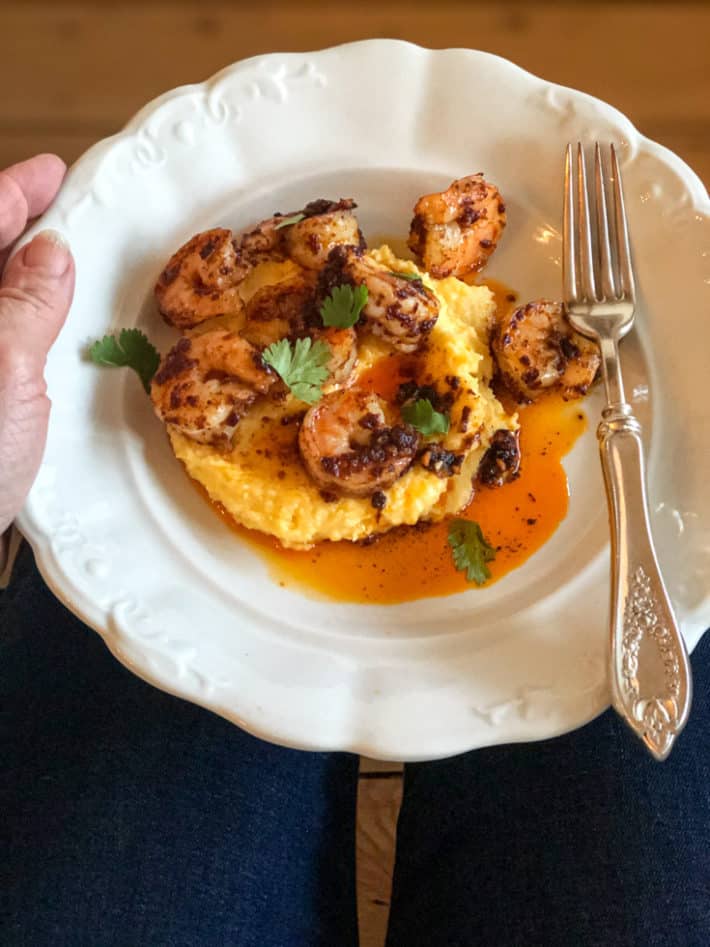 You know I've been sharing various recipes I try over the week and this is yet another one from Gayle of Family Food Life who brought us last week's Tostada recipe via her Instagram account. I'm happy to report she has now published that recipe to her blog. You can find it here.
The recipe you see above is a quick iPhone shot of her Cheddar Polenta with Chipotle-Butter shrimp. Do NOT attempt this if you don't like heat in your food. Polenta is one of my go-to side dishes. I do it a bit different than she does though. To make polenta I mix 1 part cornmeal with 5 parts liquid and simmer and cook for about 40 minutes. Also, I always use half water and half milk for my liquid.
---
Have a good remainder of your weekend and remember - be her. Don't be them.