Well, I've given you the whole weekend to hem and haw over the answer to the question I posed last Friday. Which egg is fresh?
I should probably take this opportunity to apologize to you from the bottom of my egg basket for any sleep you may have lost. I too lost sleep. Of course, mine was due to a brain exploding migraine that caused me to cry tears of blood, but … still … I lost some sleep.
To recap, let's have another look shall we? Was the fresh egg …
This one …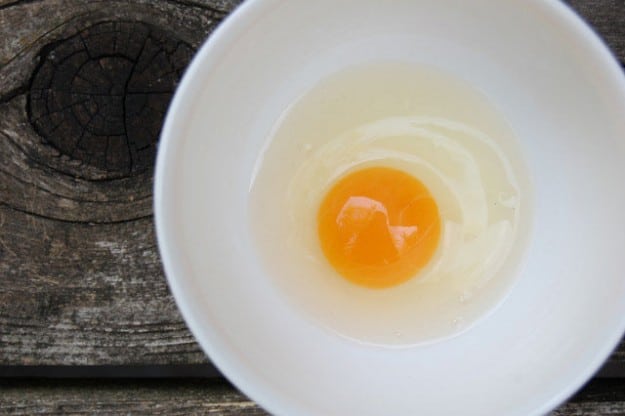 Or this one???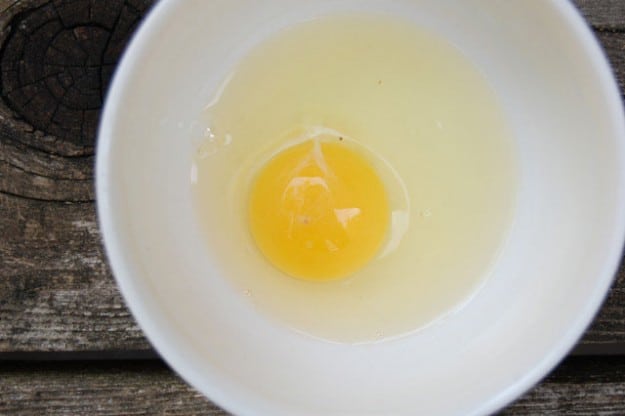 The Answer:
The egg on the left came from my coop. It was probably 3 days old when I took the picture. The yolk is high and round and orange. There are 2 distinct whites, one that surrounds the yolk and one further out from that. My chickens are fed pellets, a scoop of chicken scratch, some kitchen scraps and a cob of corn every day. They love their daily cob of corn.
The egg on the right was a store bought egg I grabbed out of my fridge. The yolk was flat and a pale yellow. There was only one egg white and it was quite thin. It was the very best egg money can buy at a grocery store. An organic egg that came from a free range chicken that was allowed access to outdoors whenever it wanted. (at least that's what the package said) At the time the picture was taken the egg was still 3 weeks away from the expiry date on the carton.
As soon as I had finished photographing it, I made a scrambled egg out of my coop fresh egg. And I will describe that scrambled egg to you now. It was the creamiest, richest, most flavourful egg I've ever eaten. It tasted as though cream had been added to it. In short, it was the most delicious thing ever eaten by anyone on any planet in any solar system. Ever. It was pretty good.
I'm not suggesting you all go out and start raising chickens. That would be stupid. For one thing, those of you in small apartments would have an especially difficult time with the amount of hours chickens spend hogging the bathroom.
I am suggesting if you have the chance, the inclination or the opportunity, you should search out farm fresh eggs. And then you should eat them. (Unless you find out the address of whoever invented migraines, in which case you should throw them at their house)