In the spring, I told you about the 18 dahlia varieties that I was planning to grow this year. Today I bring to you real life photos of the ones that have bloomed (and baffled me.) Up first, the MAGNIFICIENT bloom of AC Paint.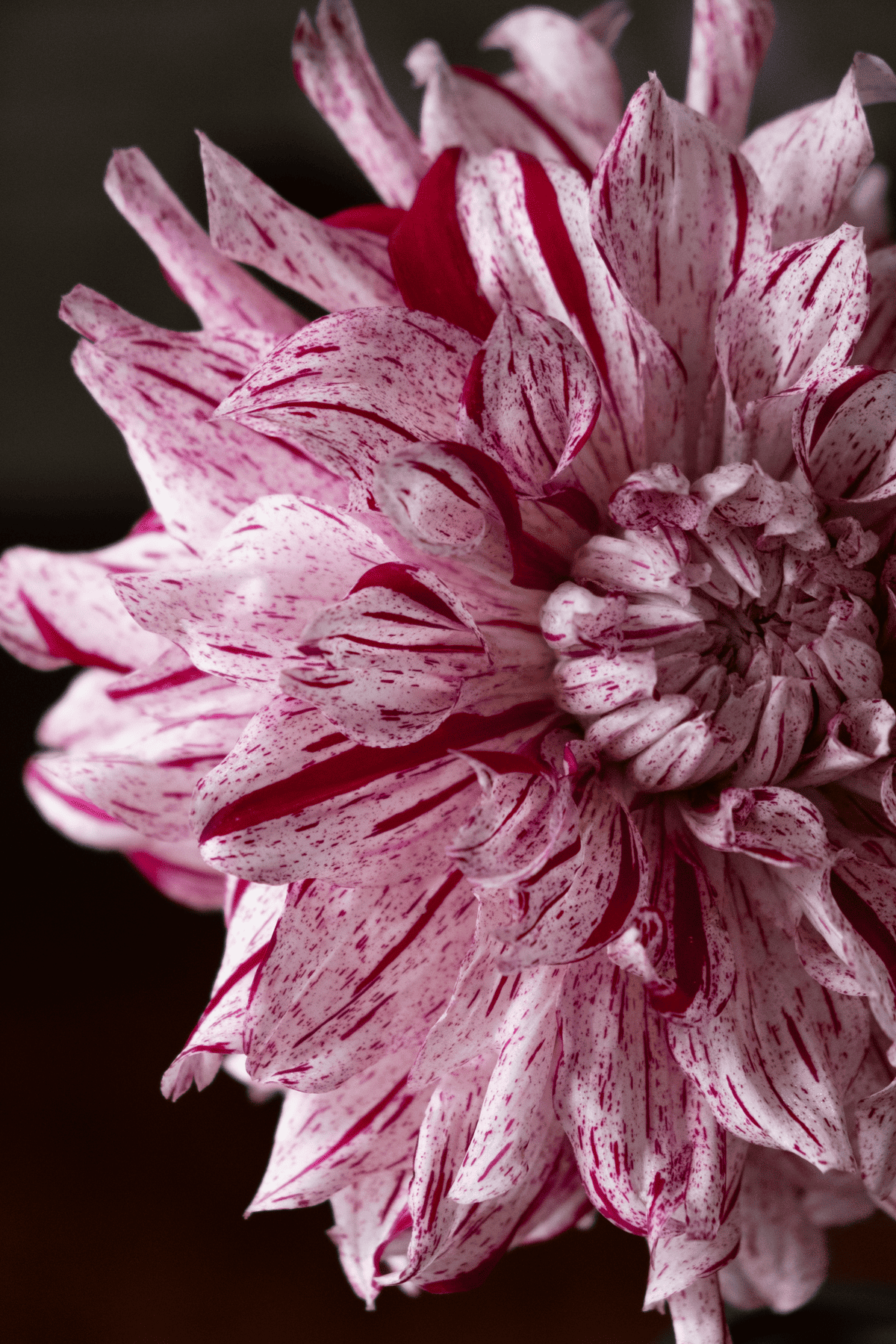 Tonight I sit in my backyard having just come home from the community garden where I harvested another armload of flowers. What I'm saying is that I'd really rather be arranging my dahlias, than writing a post about them but here we are.
I know you won't take it personally.
If you did the puzzle on Sunday you saw the pretty darn magnificent AC Paint. The dahlia at the beginning of this post. I talked about what makes it so remarkable in this post where I listed all the dahlias I'm growing this year.
AC Paint
AC Paint was the dahlia I was most excited to grow. Each flower that blooms on it is a bit (or a lot!) different than the other blooms on the plant.
The flowers are huge and heavy, on very sturdy stems and plants.
I highly recommend it.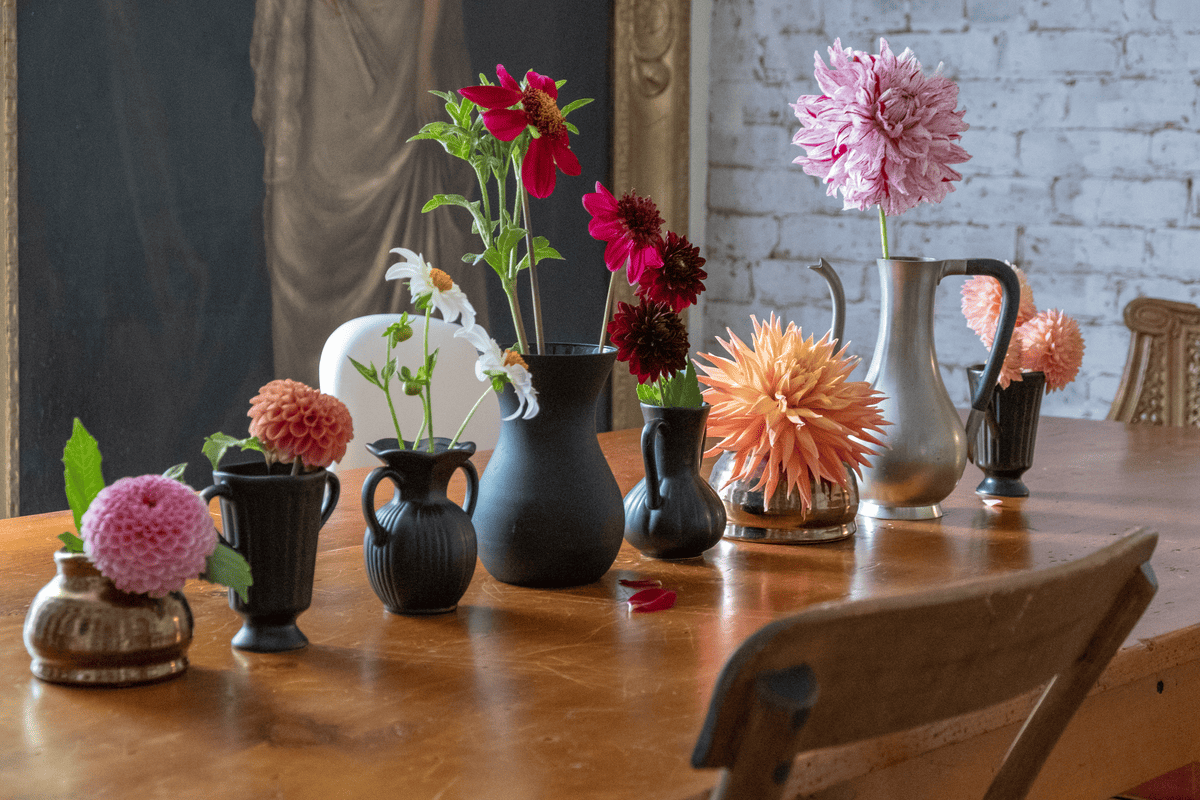 The dining room table.
The COLOURS are difficult to get accurate in photographs so keep that in mind.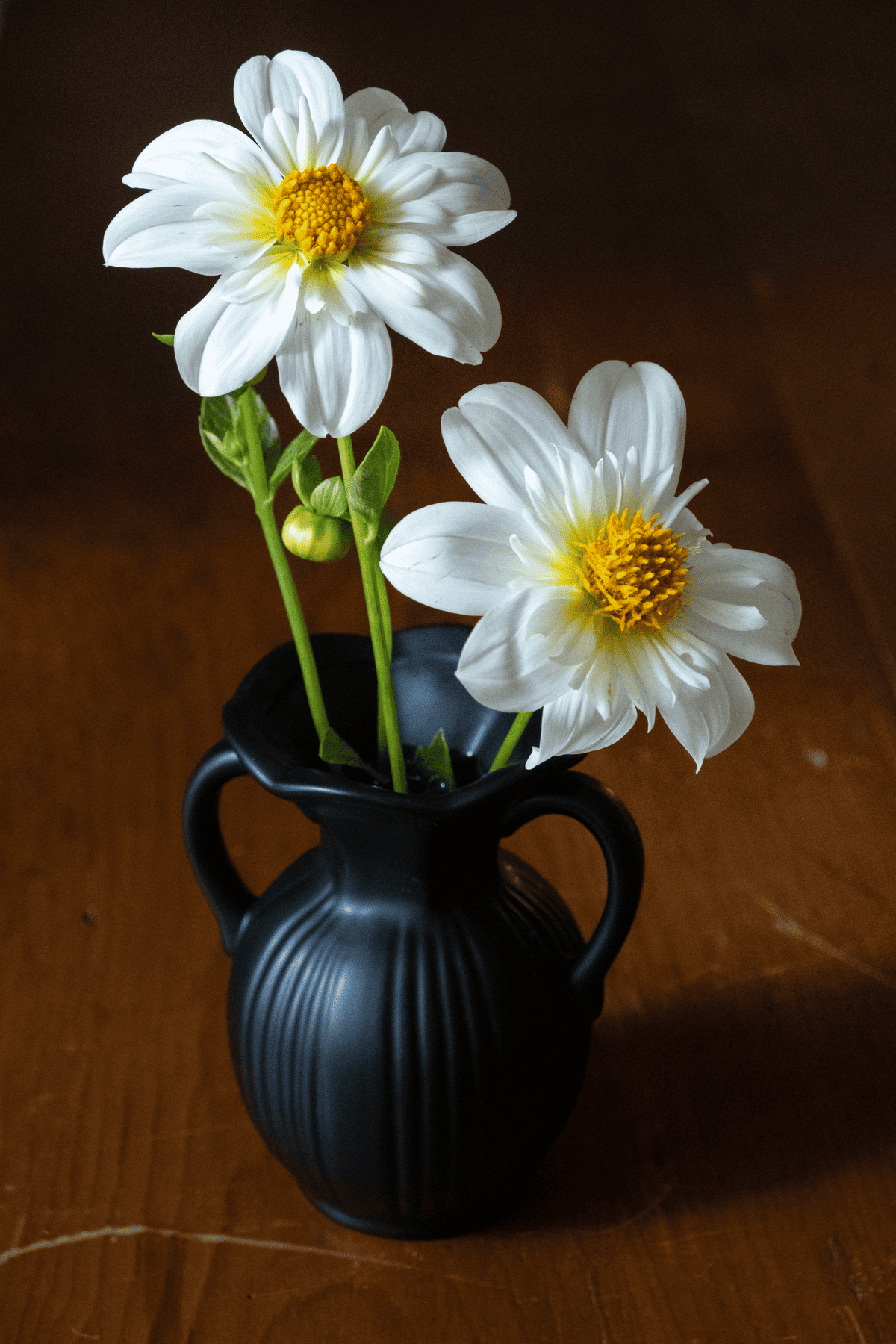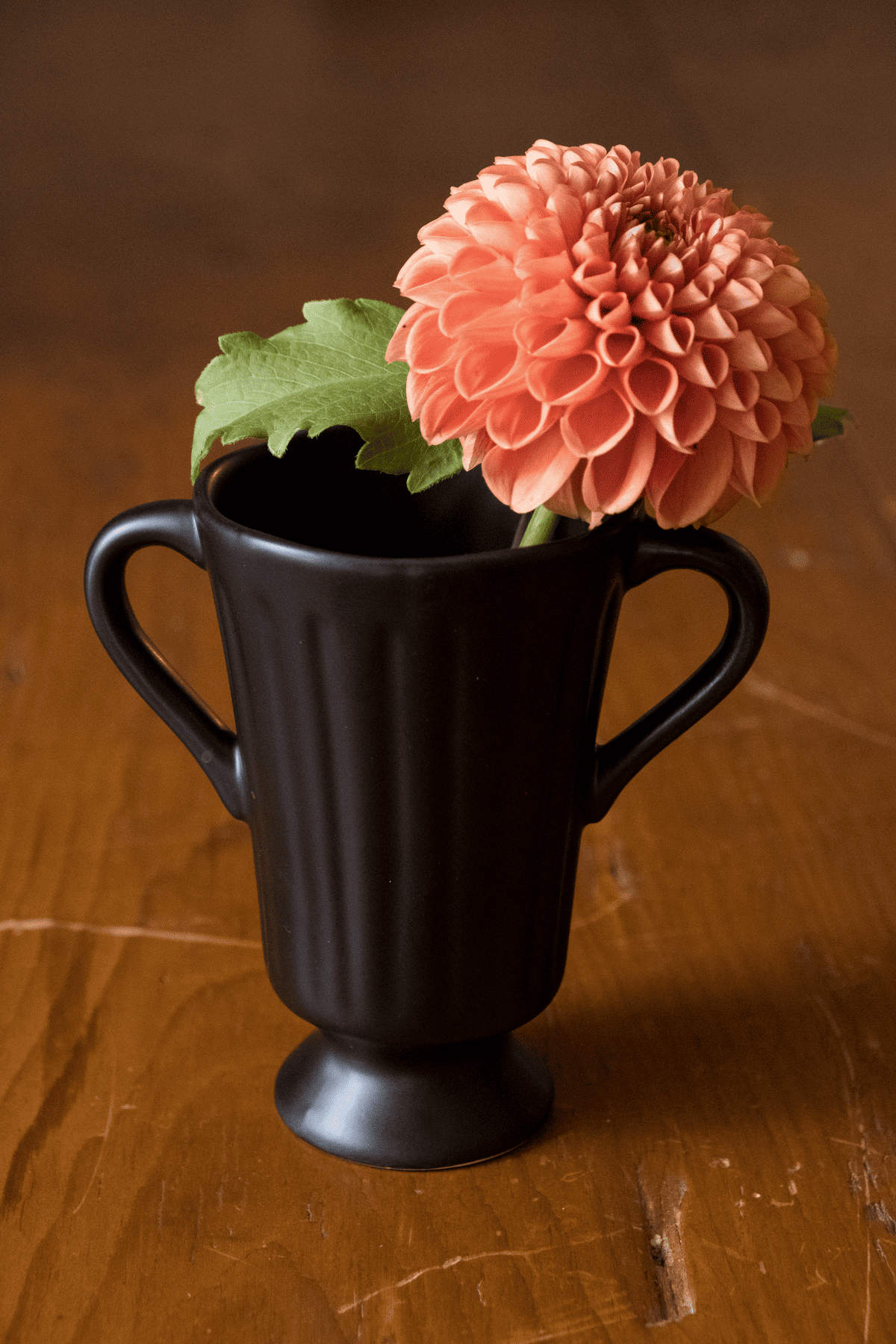 Alpen Cherub
A delicate little white flower with a puffy yellow centre.
Very prolific.
I recommend it (reservedly because 75% of the blooms have some sort of pest damage to the petals).
Cornel Bronze
Orange, but not that Halloween orange.
Very prolific
I recommend it
I've grown this one for years. It's sturdy and rarely breaks a stem.
I'm not always as delicate as I should be when harvesting dahlias so I like a sturdy stem. I'm actually not delicate in general. I even have a hammer toe.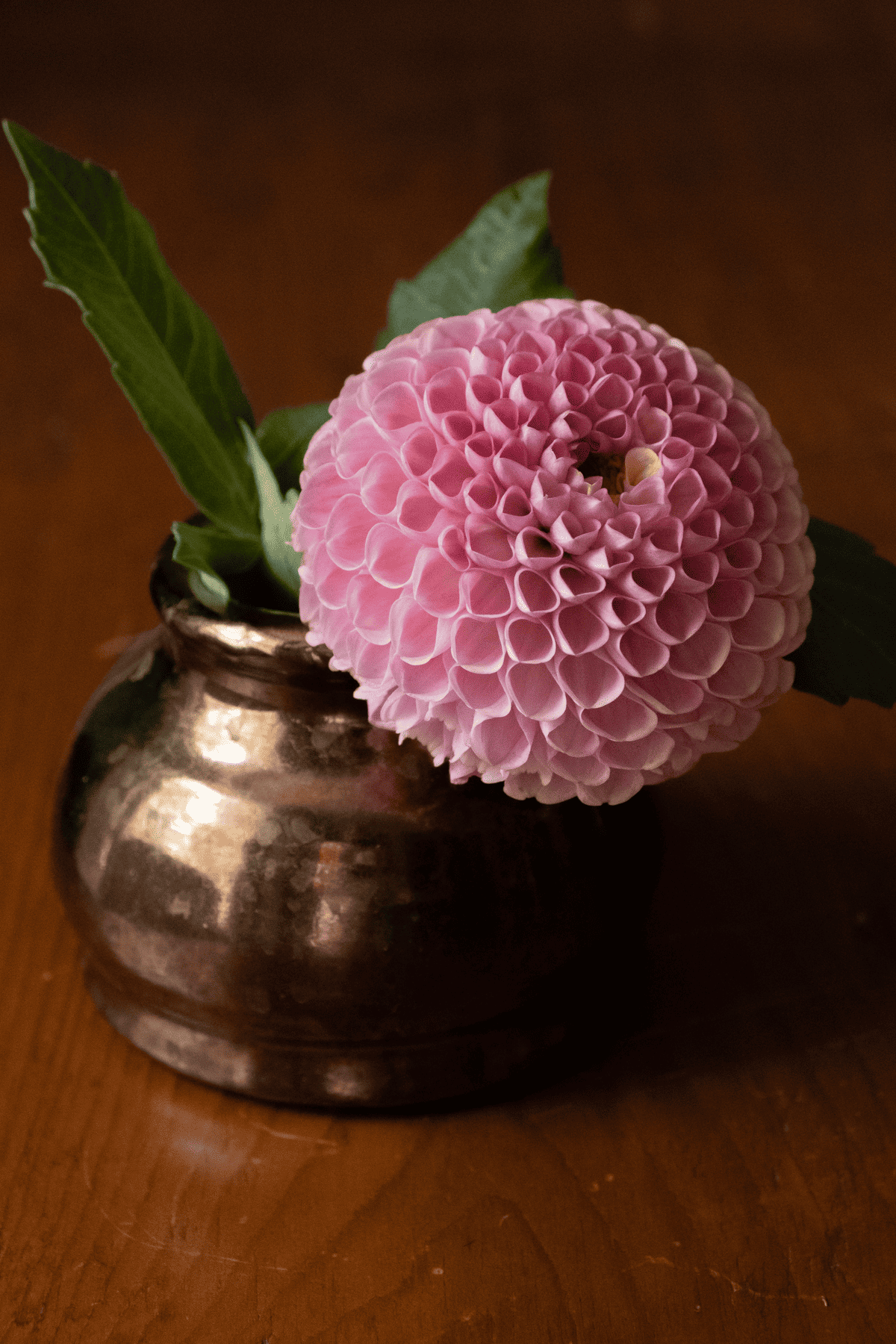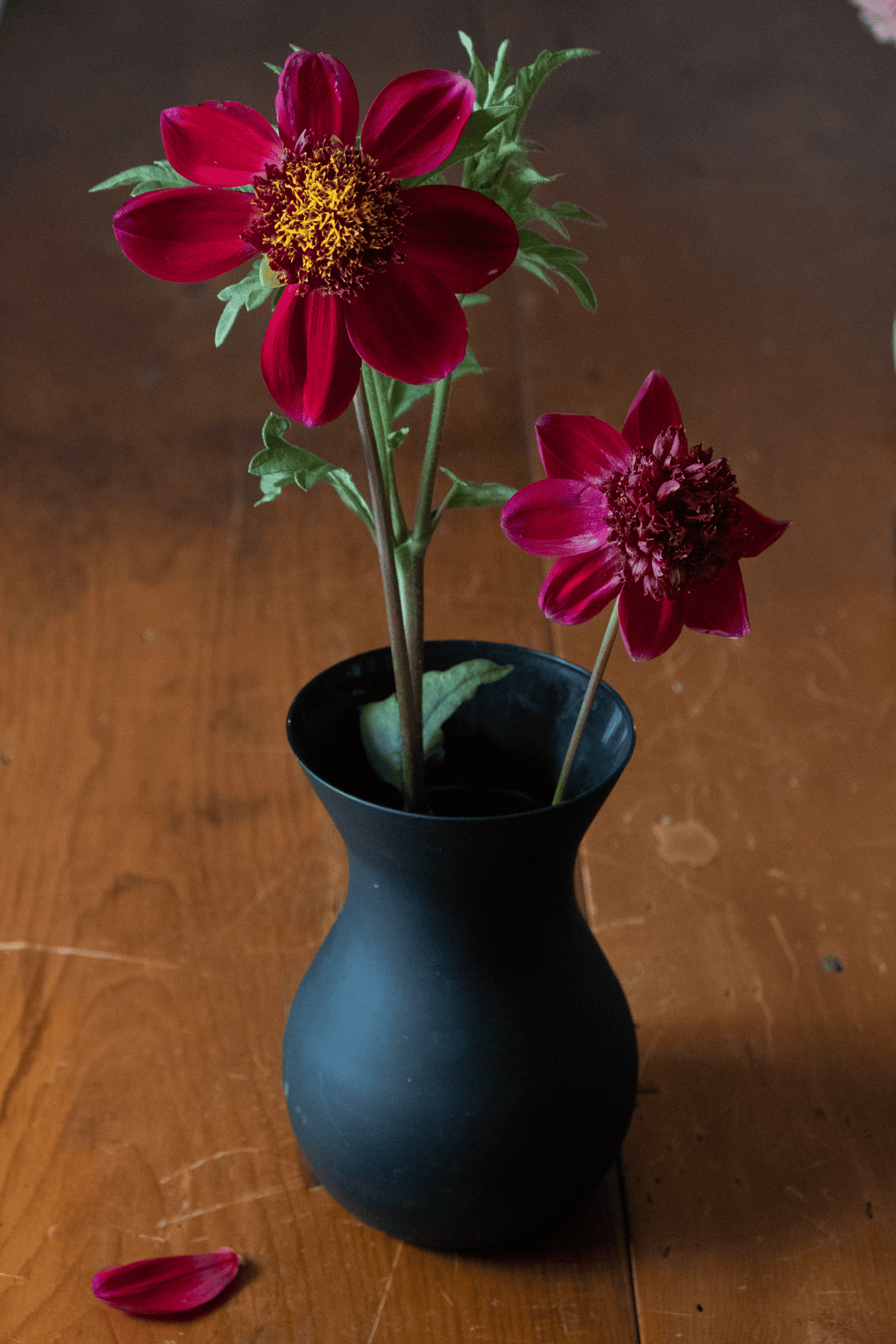 I Have No Idea
Honestly. Not a clue. I think it was supposed to be Henriette but it is not that.
I'll get back to you on this one.
Rock Star
An anemone dahlia with a yellow centre that fluffs out into a deep purple cloud as it matures.
I recommend it. Love it.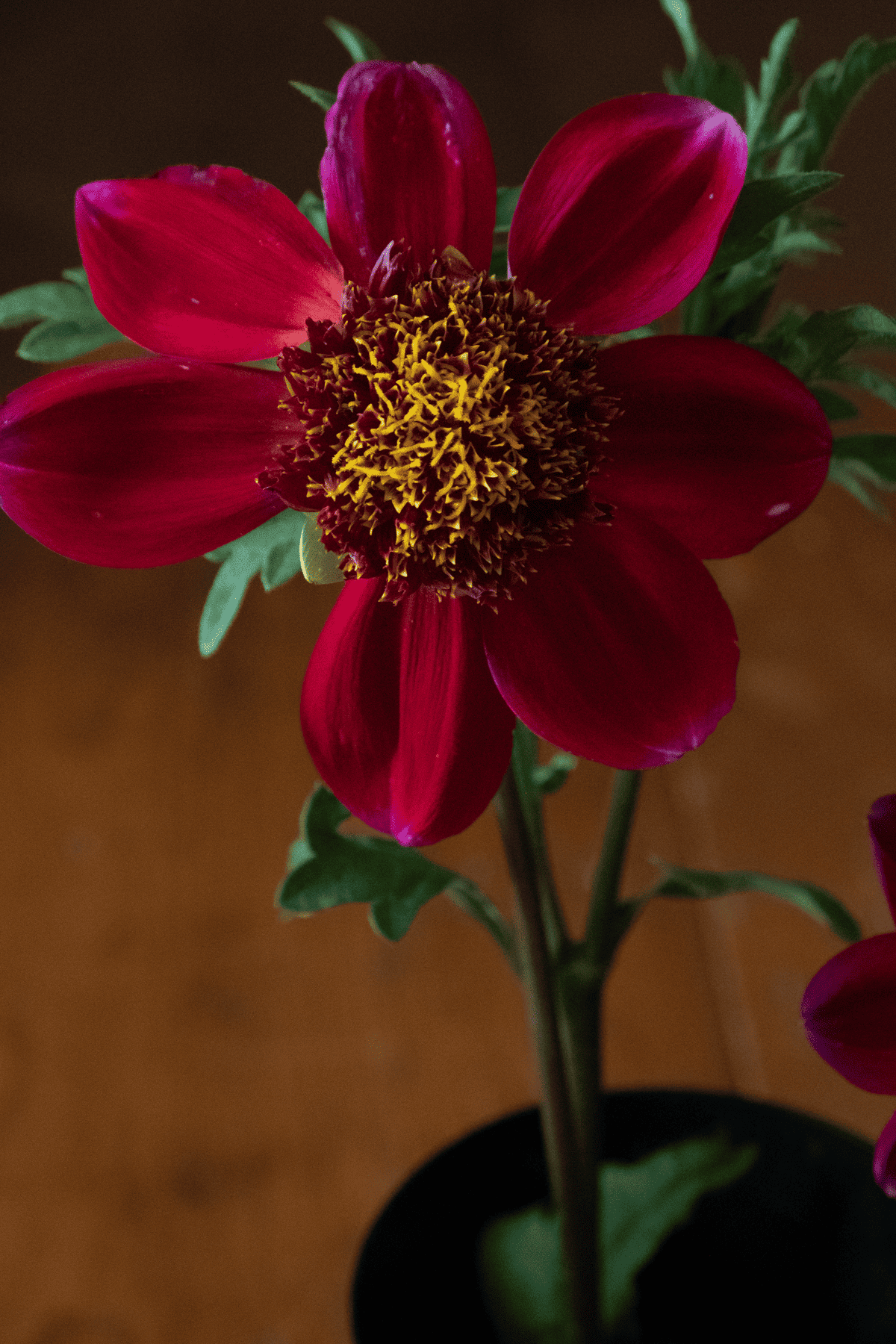 Even with a dropped petal it's pretty. The colour on this particular photo is off. This particular dahlia isn't as dark as Rock Star's I've grown before for some reason. Normally it's a much darker shade.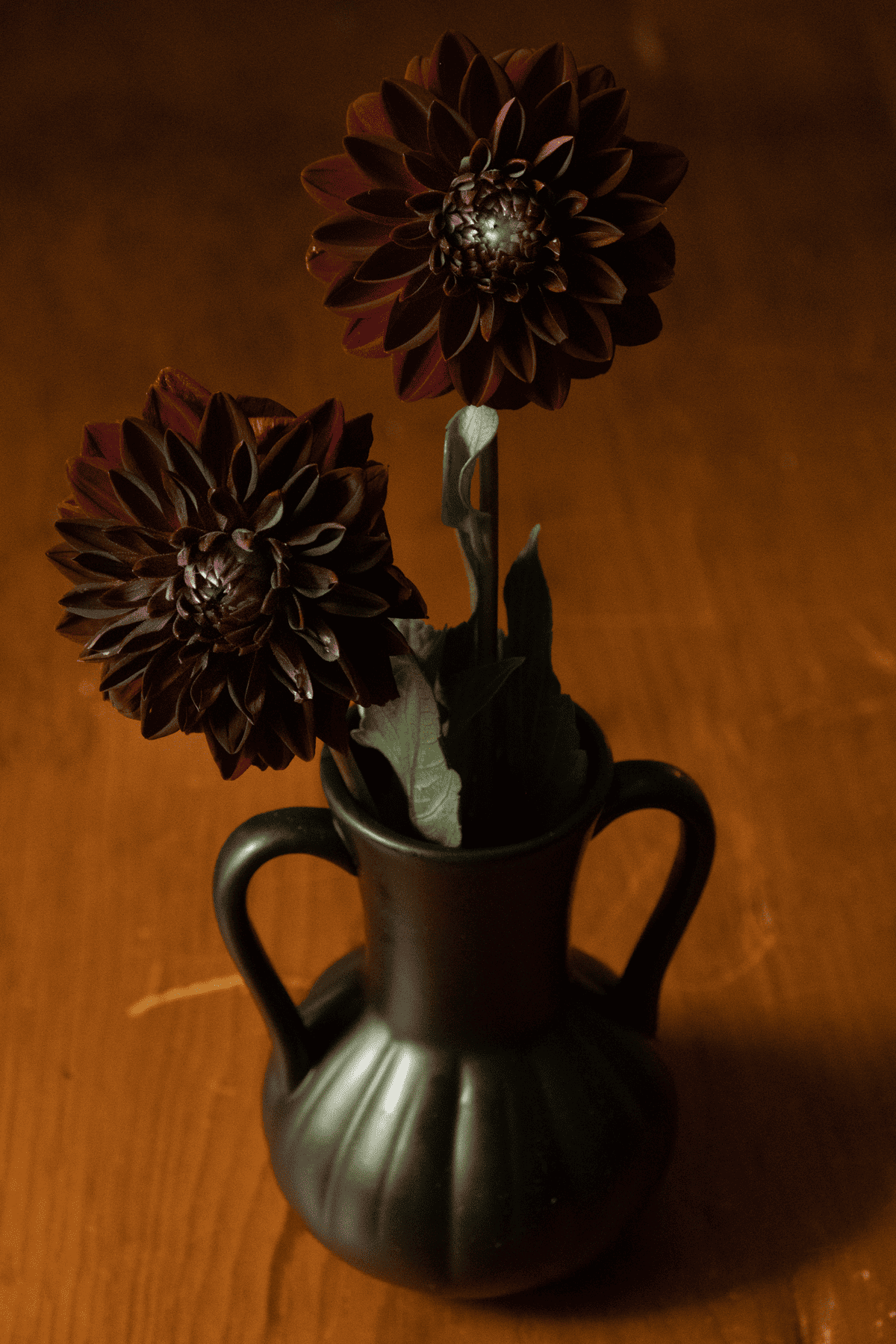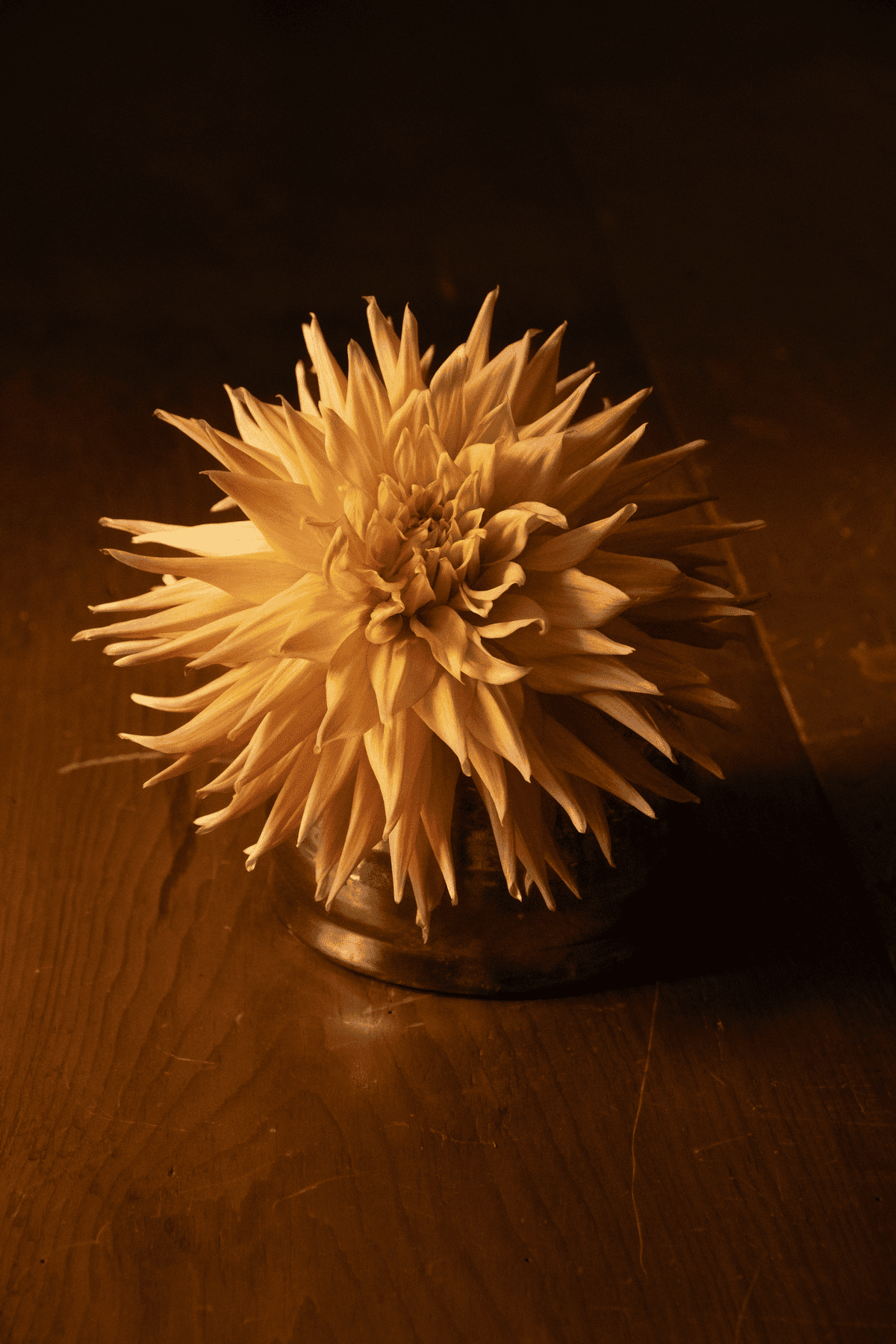 Dollarama Black
I made the name up. It's a "purple" variety that you can buy at Dollarama in the spring.
It's a very, very dark flower.
I recommend it.
Alfred C
A HUGE bloom from a huge sturdy bloom. This semi-cactus dahlia is always one of the first to bloom.
One of the most commented on dahlias in my garden.
I recommend it.
Just another AC Paint photo.
Hamilton Lillian
This is a truly peach flower with the occasional hint of soft, buttery yellow.
This is beautiful. If you gravitate towards more nuanced colours this is your gal.
I recommend it.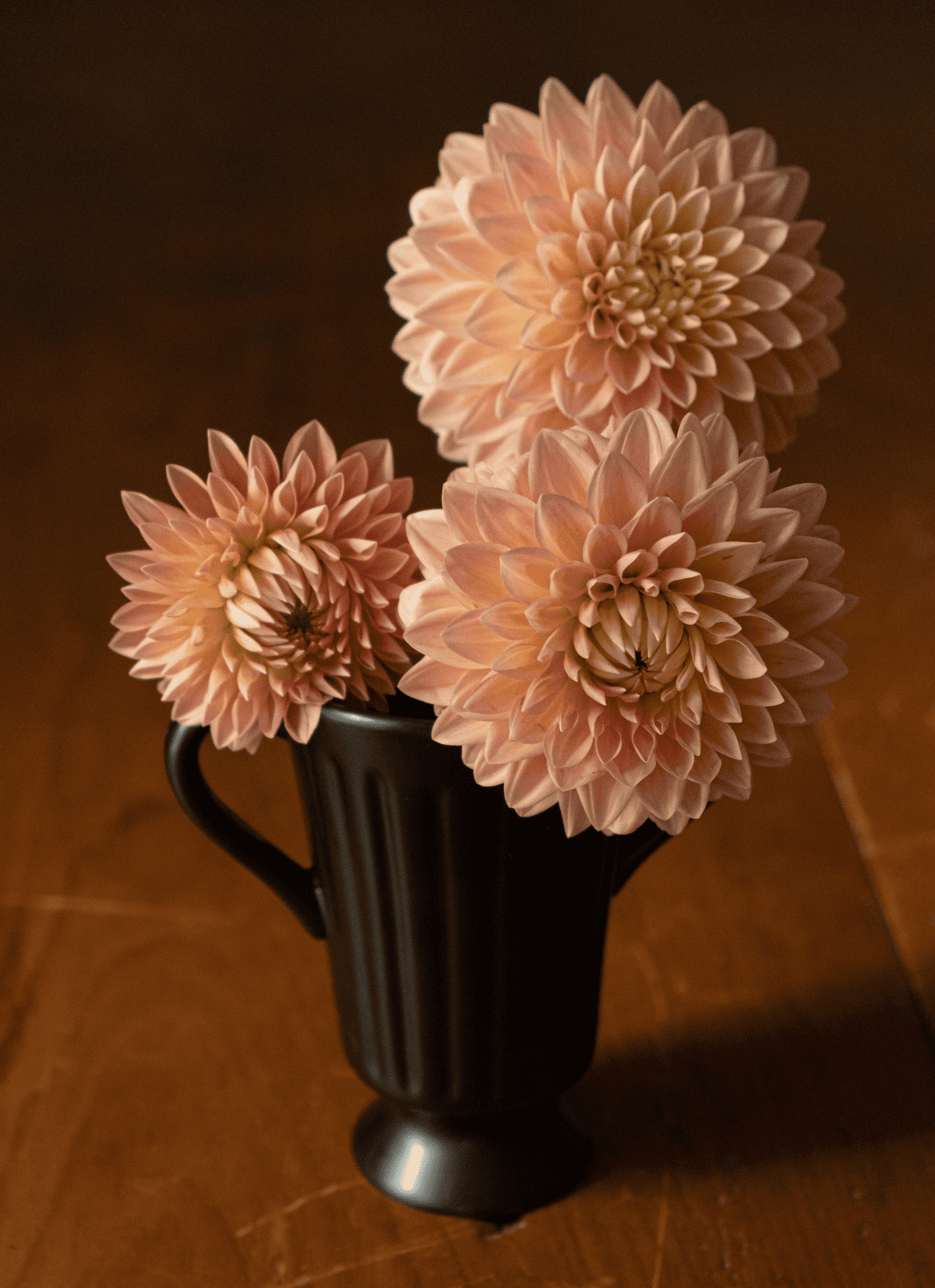 Below from left to right: Alfred C, AC Paint, Hamilton Lillian.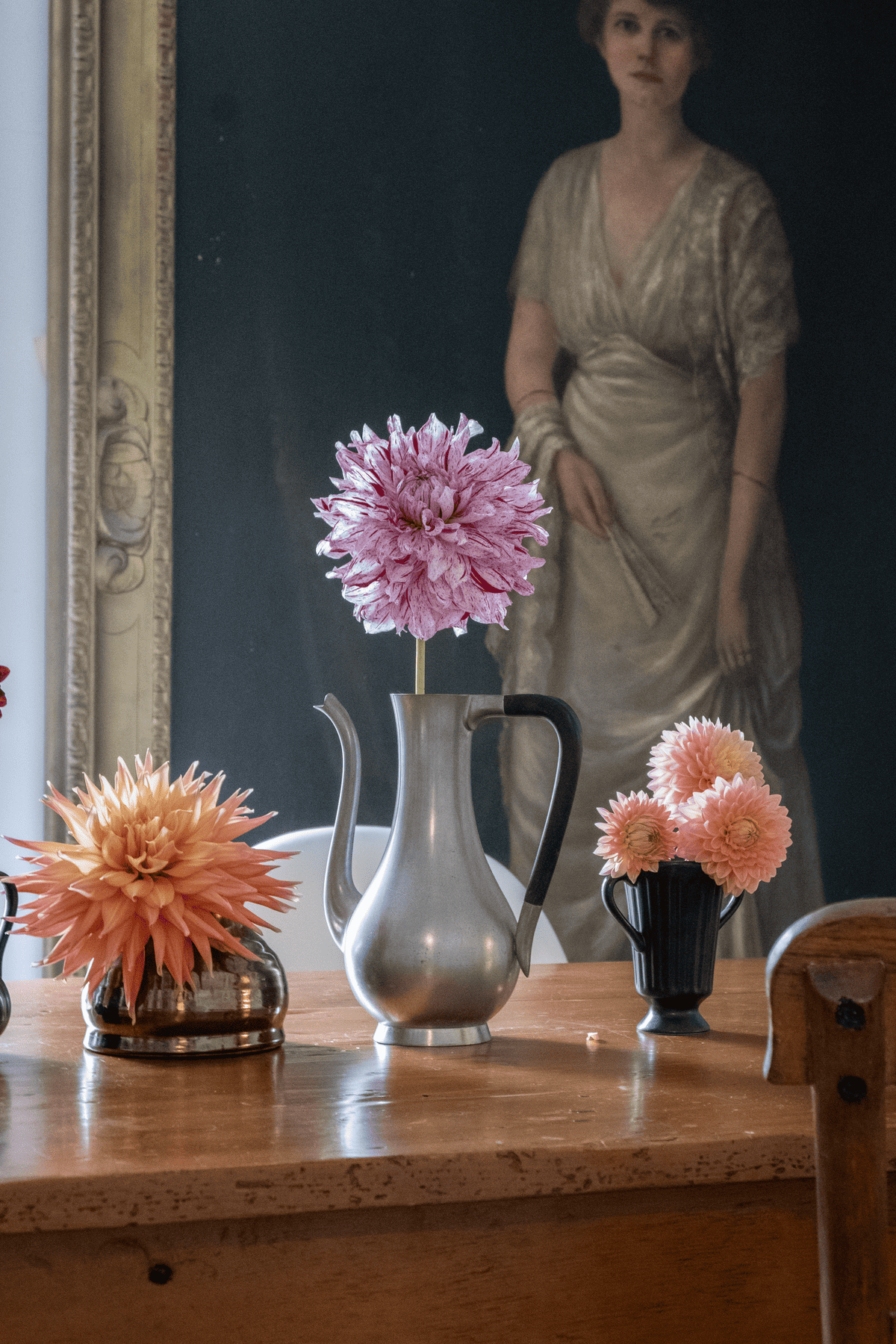 I'll let you in on a secret. Halfway through writing this post I walked away and spent half an hour arranging flowers.
Don't take it personally.
This is just some of the new varieties I grew so you have another dahlia variety post exactly like this to look forward to before summer's end. They're just starting to bloom so once they're in full force I'll cut and photograph them.
Say a prayer for the delicate ones.