Look how happy this lady is as she cleans her kitchen floor in her high heels. That's because she's drunk. For the rest of us cleaning is a chore, but these cleaning tips will help make it less hateful.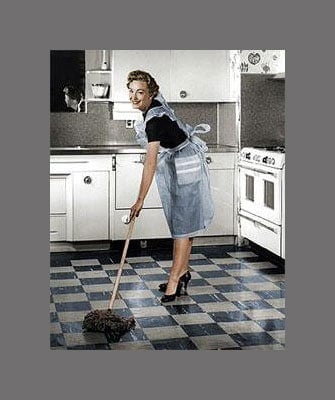 Allow me to introduce myself. I'm Karen. And I bought a sucky robot. Not a bad robot, but rather one that crawls around on the floor sucking things up.
A robot sucky thing. There are various brands but I bought the least expensive, most highly reviewed one.
I liked it so much I bought a second one for my second floor. I call it Lipo because it sucks away all evidence of potato chips.
One of the first "handy" things I ever did in my house actually was to install a central vacuum. I still love it but ... not as much as I love the garbage eating robot on wheels.
Had someone invented a Woomba I may have even given birth.
The magical vacuum aside, most house cleaning still has to be done by hand and no matter how special we think we are, deep down, we're all the same.
Common cleaning wenches.
It's a sad existence but you can at least be smart about your stupid, awful cleaning tasks.
Cleaning Tips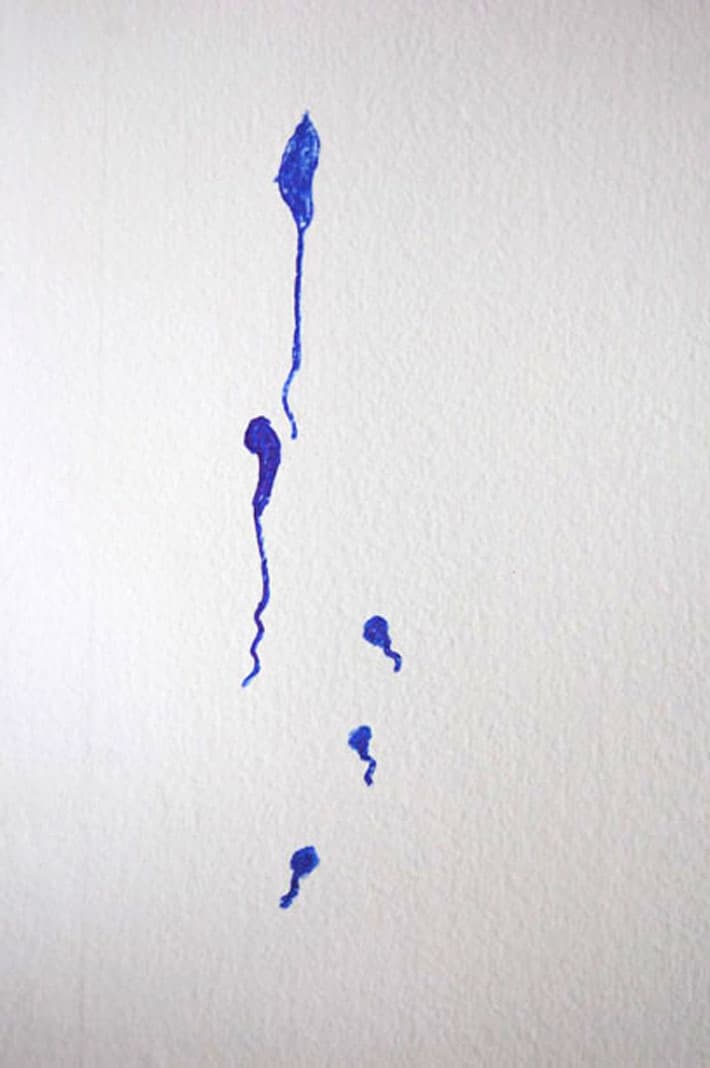 Seriously. As far as I'm concerned Magic Erasers are one of the best inventions in cleaning supplies history. You have to be a bit careful with them, they'll scratch very delicate surfaces like lacquer, but for almost anything else they're literally erase any stain.
A Magic Eraser will even erase sperm shaped Sharpie marks on walls. Yes it will, I proved it a few years ago in this video:
I first tested this DIY mixture out many years ago with low expectations. But it worked GREAT. Just put a towel under your light, spray it on your chandelier and watch the grunge drip right off.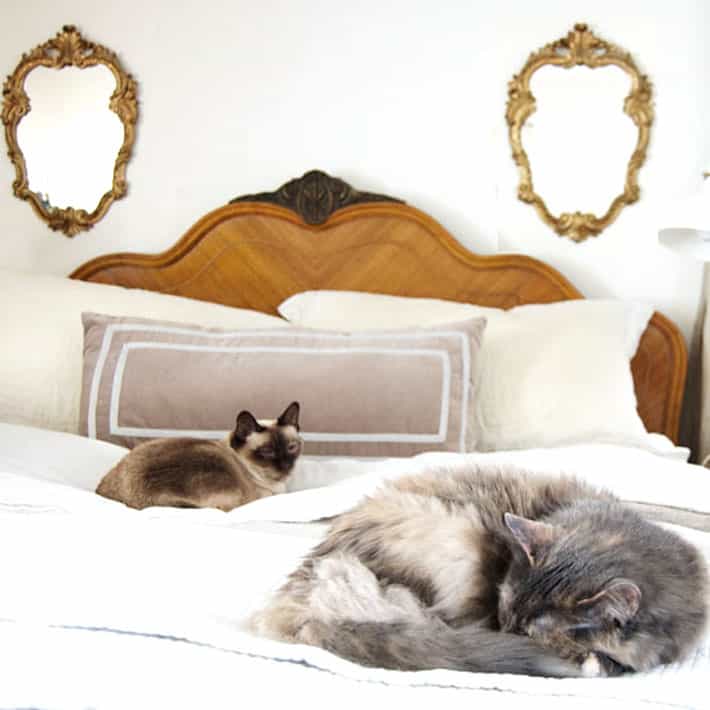 I'm not sure why it took me so long to figure out that buying black facecloths was the way to prevent staining all my white ones with mascara. I'm just glad I eventually figured it out.
I had a cat with renal disease. That means a cat that pees a lot and not always where they're supposed to.
It's a simple solution made with run of the mill household products and it actually works to get rid of the smell and some staining.

When I first got my front load washer I kept looking for the spot to put bleach.
There is no spot to put bleach.
Which is probably good because over time bleach actually yellows whites. Oxiclean on the other hand doesn't do that, is extremely gentle and WORKS. Read about the great pillow case experiment if you aren't convinced.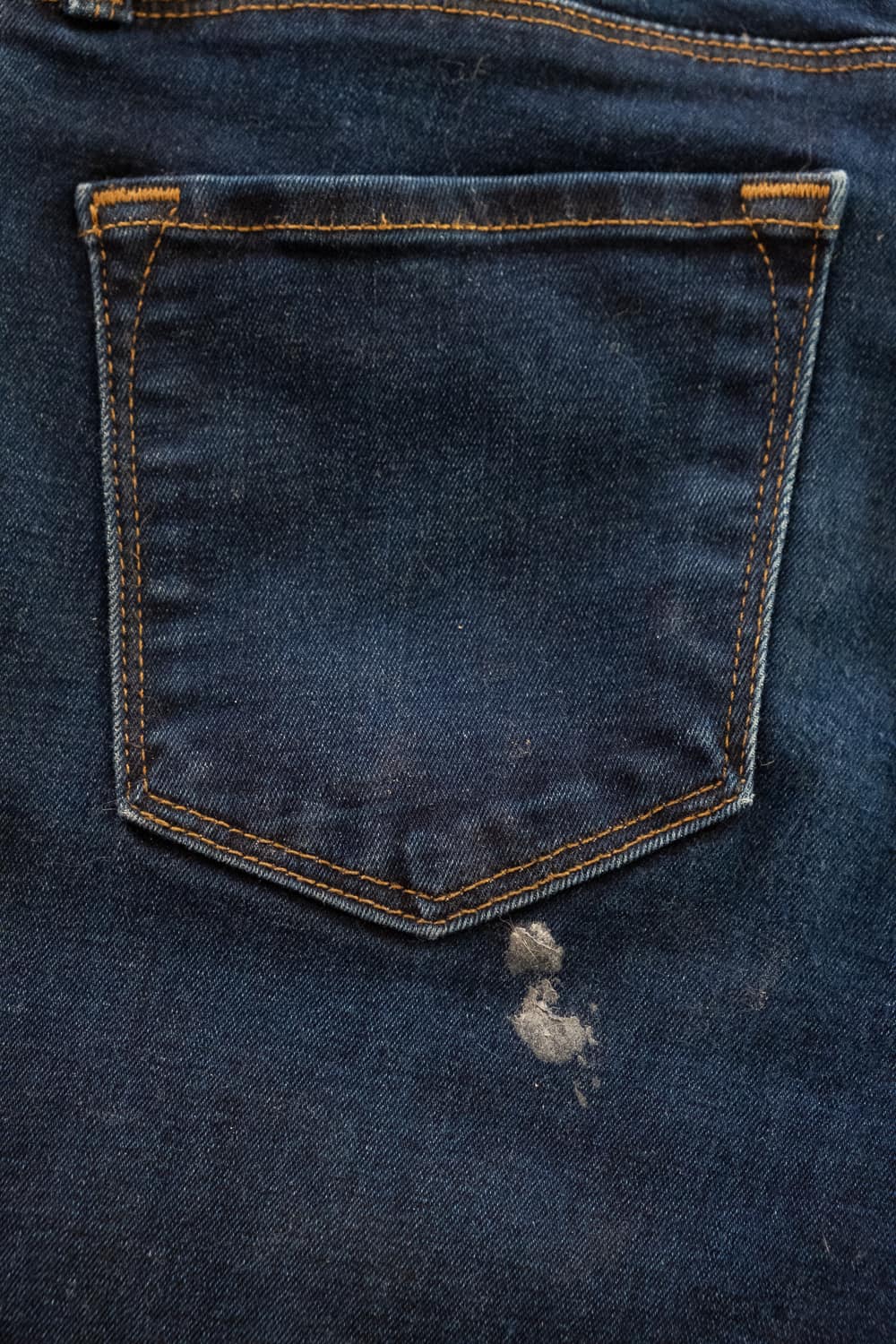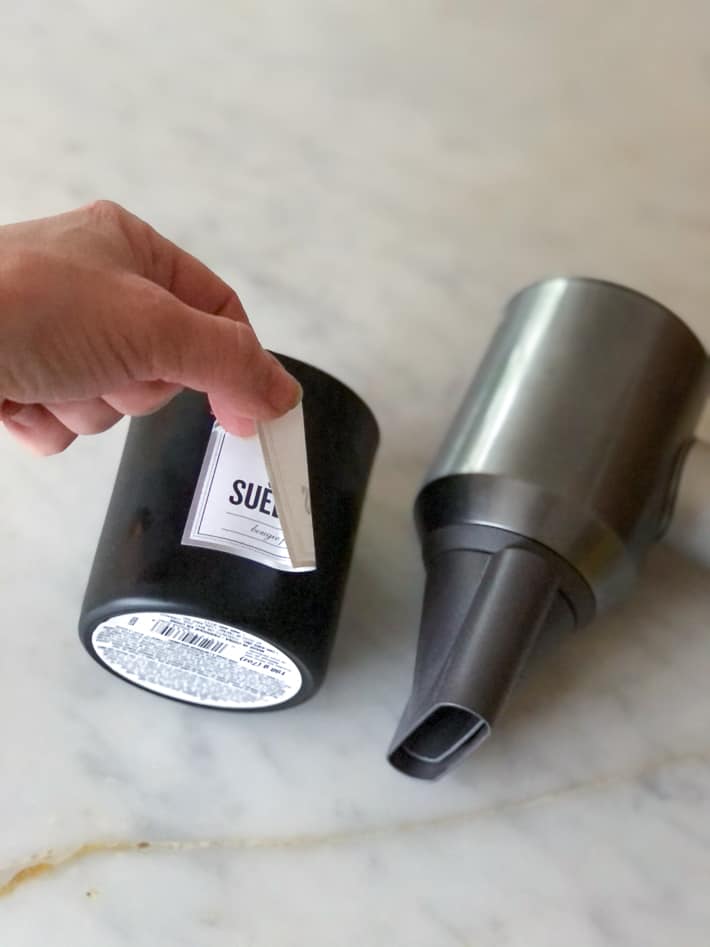 The pocket of my jeans was stuck together for months. I now have a hack for that.
In an INSTANT. This technique hasn't met a sticker it can't unstick.
Plus it's enormously satisfying.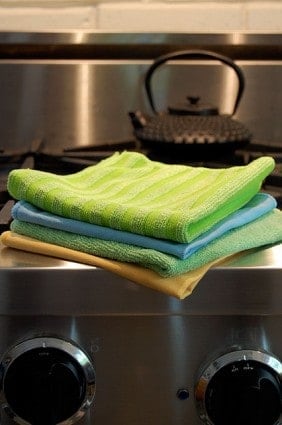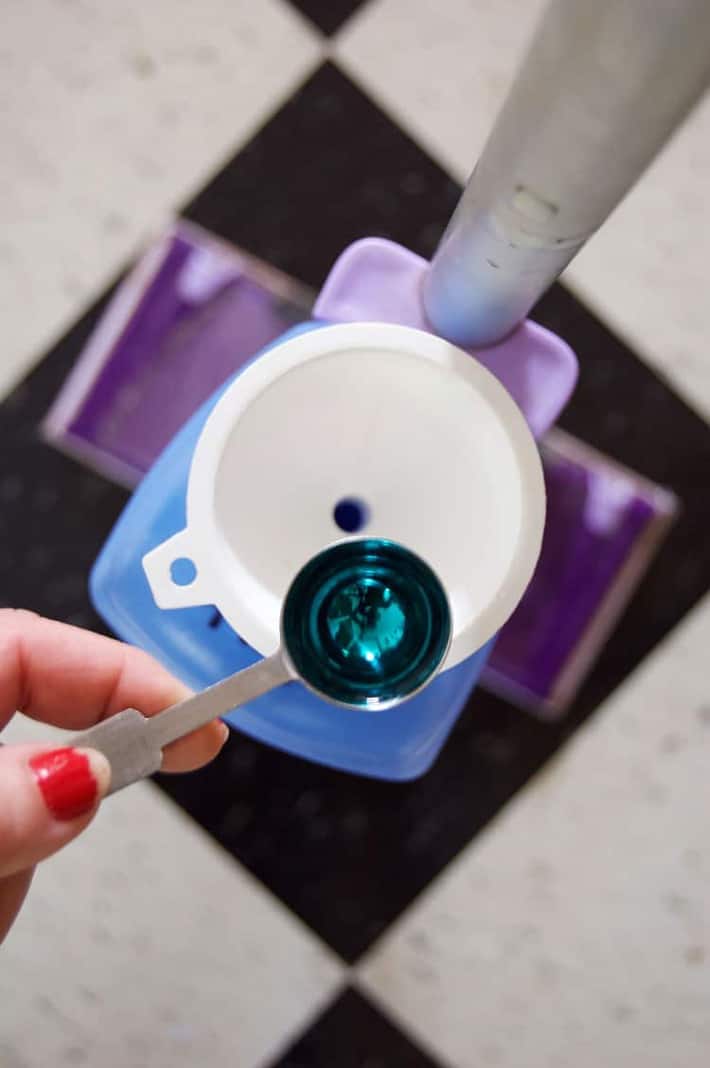 Stainless steel looks great twice in its life. When it's BRAND new and ... actually that's it. Other than that, stainless is smudgy and smeary.
THE TRICK TO CLEANING STAINLESS? Using microfibre cloths, each getting progressively finer.
Corporations are sneaky. They - like you - want to make as much money as they can.
Which is why you can't easily refill a Swiffer Wetjet bottle with your own preferred cleaning solution.
Until now.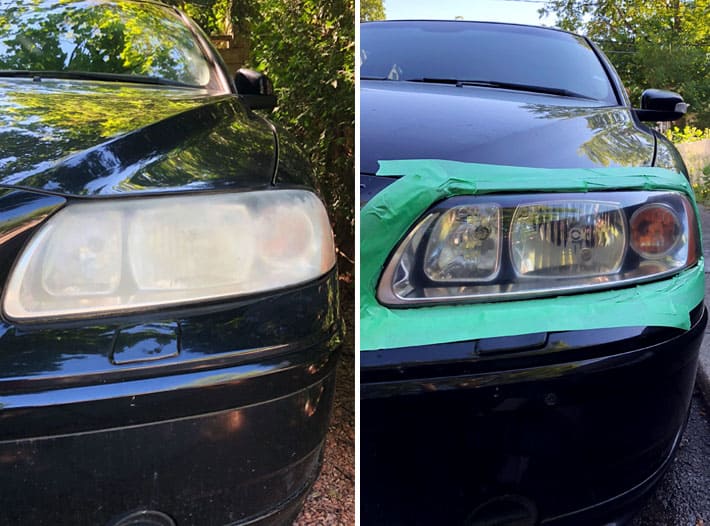 AND NO. It isn't toothpaste. This is a genuine step-by-step tutorial on how to get your cloudy headlights looking close to new again. Believe it or not this incredible result (on my own ancient Volvo) is the result of using SANDPAPER.
Clean Your Headlights like a Pro
---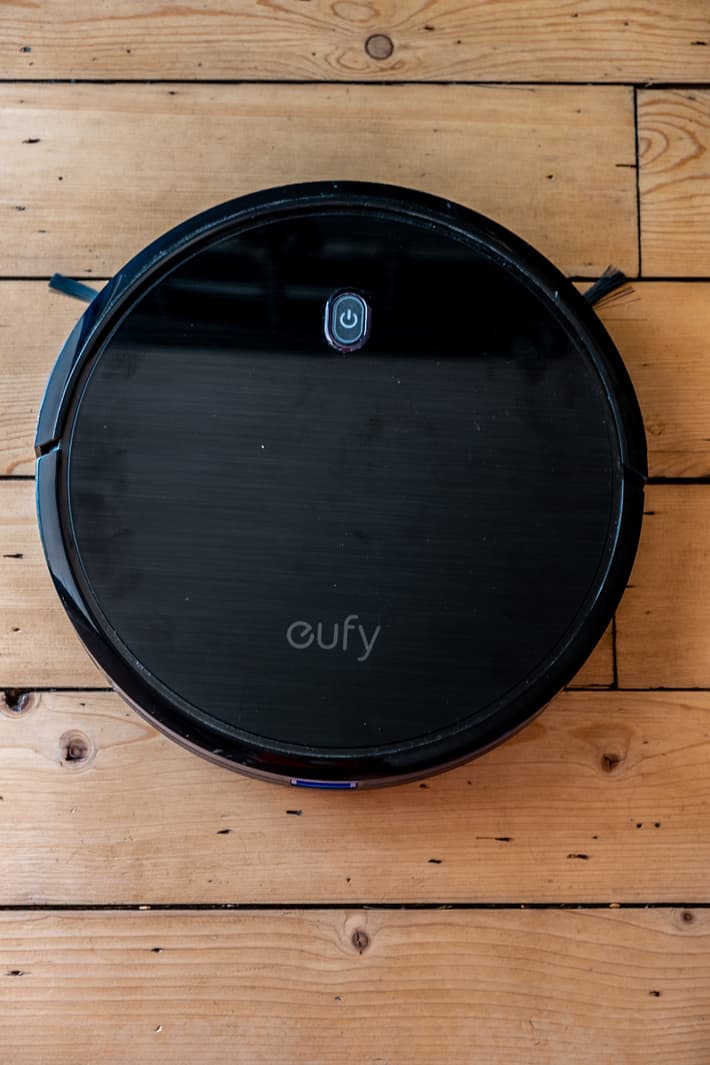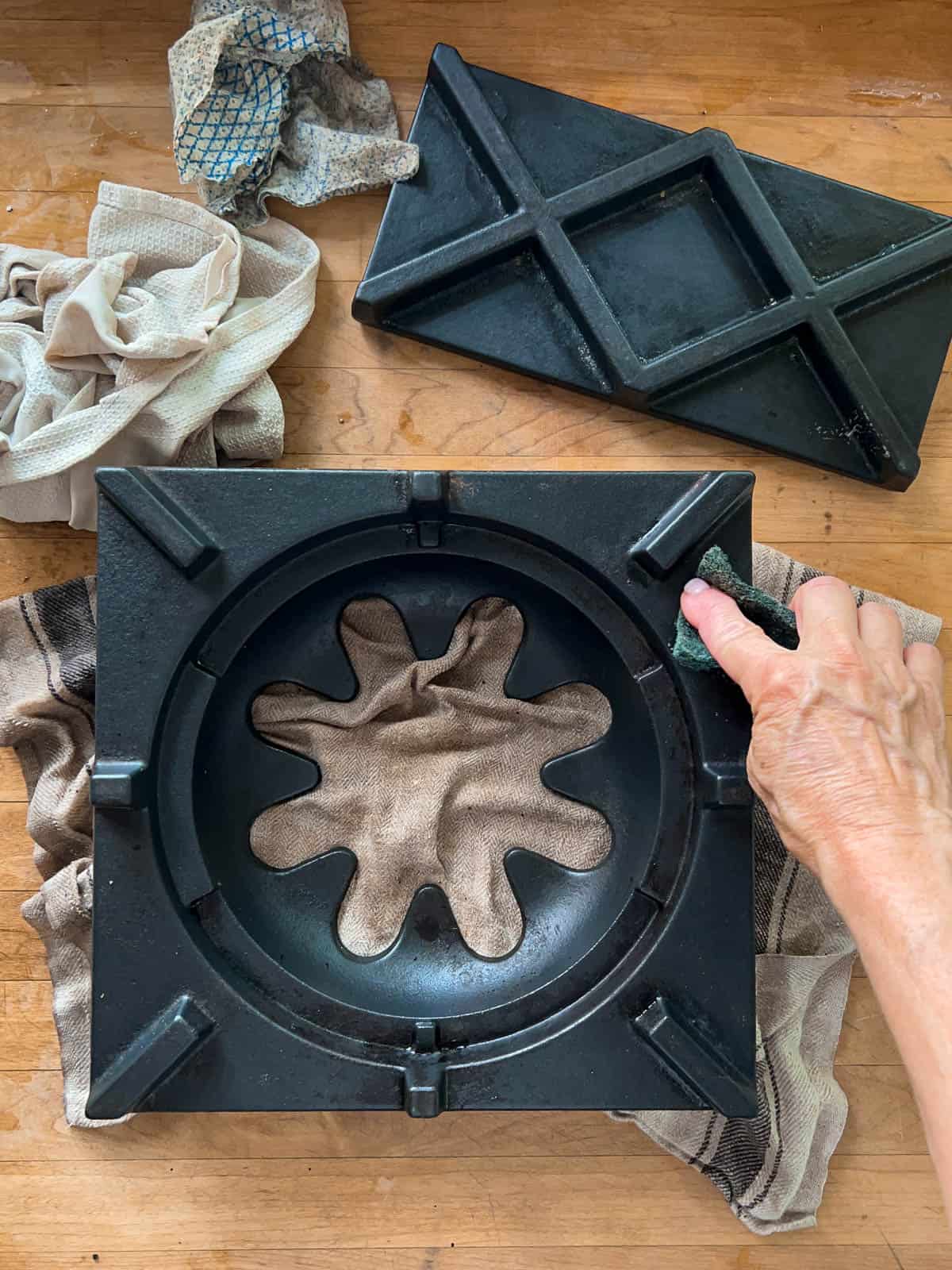 Now if you'll excuse me I have some exercises classes I'd like to organize where students had to avoid the path of a Roomba. I will call the class Roomba Zoomba of course.
Led by your instructor ... Lipo.
→Follow me on Instagram where I often make a fool of myself←