This isn't a guide to throwing an extravagant, Pinterest-worthy BBQ - it's a guide for people who spill ketchup on themselves. Of course, if you want to incorporate chevron and skywriting, go right ahead! But before you do, let's make sure you've got the basics covered with this essential BBQ planning checklist.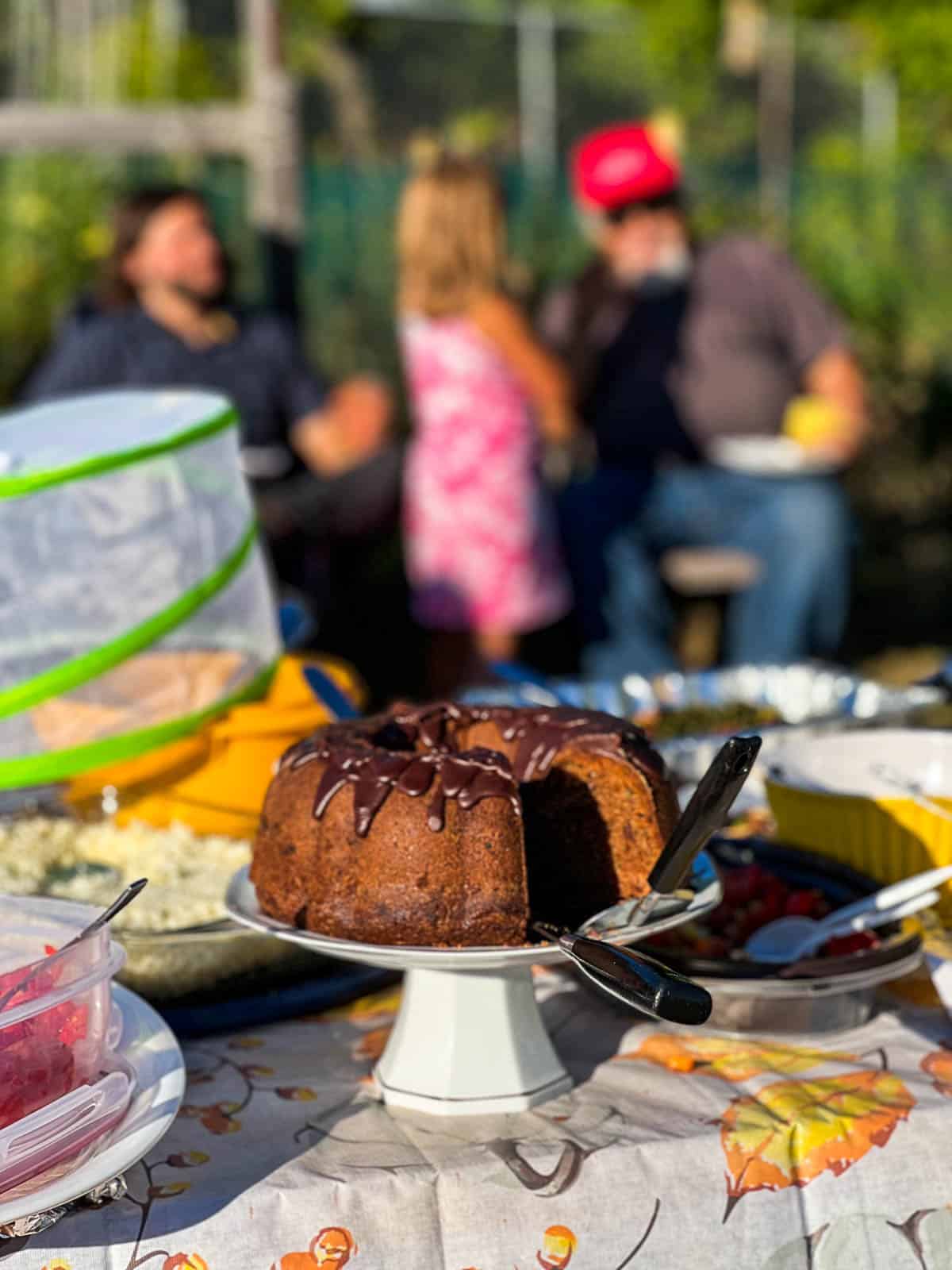 Don't worry. There's a one page printable checklist at the end of the post. I'm conscientious like that, for once.
Pre-BBQ Preparation
1. Plan the menu
Decide what you're going to feed them. More on that in a minute.
2. Decide who's coming
Family? Friends? Neighbours? Idris Elba?
3. Invite guests
They're not going to show up otherwise.
4. Get the shopping done
Food, drinks, paper plates, cups, utensils, napkins, ice, painkillers.
5. Clean the grill
Give your grill a good cleaning before the big day.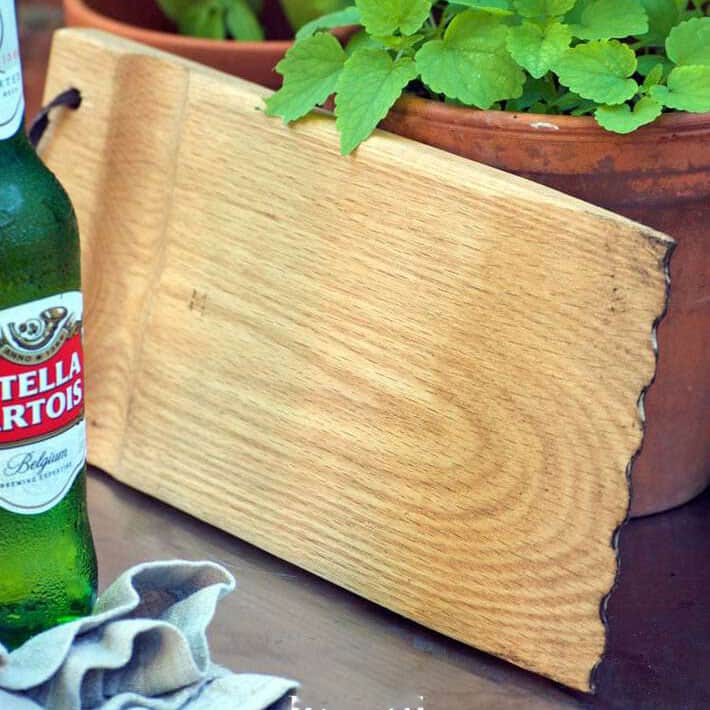 6. Top up the charcoal or propane
Make sure you have enough charcoal or propane to get you through the day.
7. Haul out extra seating if you have to
Make sure you have enough places for people to sit. Consider renting tables and chairs if necessary. Just kidding. Anything ass height with a blanket over it is fine.
8. Clean the yard
Mow the lawn, trim the hedges, hide the empties.
9. Uh oh 🌦
O.K., so what if it rains?  Decide NOW whether you're going to have a rain date, cancel, or party on anyway.
10. Set up a playlist
Create a playlist of music to play during the BBQ. I have a Pizza Party playlist on Spotify you're welcome to use.
🍺 This is a basic BBQ checklist. Tick, tick, tick, done. 🍗
Speaking of ticks ...
11. Death to bugs
The two BEST way to keep bugs away isn't citronella. It's a fan or incense. Get ready to set both of these outside if it's buggy.
12. The bar
Decide on a designated area for drinks in the shade. A cooler is ugly but very effective. A galvanized bucket filled with ice works great as well. Don't use someone's guitar case. They'll get mad.
13. Buy ice
If you have a fridge that makes ice, start making it. Or, just buy a few bags.
14. Shade
Nobody will remember your party fondly if they barf and pass out from heat stroke.
15. Games & activities
If you know your crowd is shy or ... just dull ... give people things to do. Games to play, balls to throw, ... holes to corn.
Day of the BBQ
16. Set up tables and chairs
Set up tables and chairs for everyone. Picnic tables, folding chairs, tree stumps ...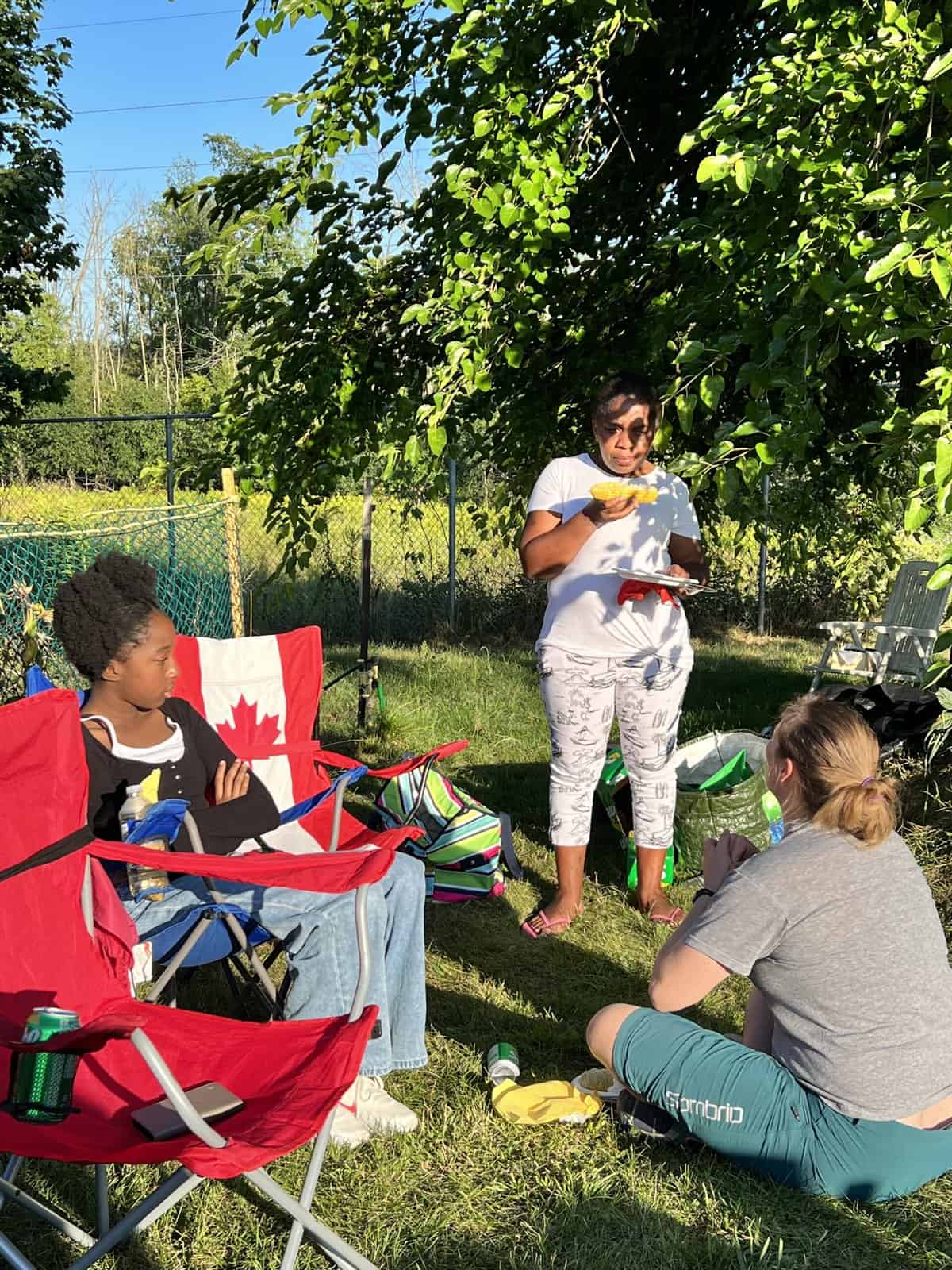 17. Get the grill going
Set up the grill and make sure it's ready to go. Keep tongs, plates, and hand wiping towels nearby.
18. Set up the bar area
Fill the cooler with ice and set out drinks, glasses, ice and drip napkins.
19. Put out decorations
Decorate the table, hang buntings or banners, whatever it is you want to do.
20. Prepare food
Get everything you need ready to go. Prep condiments, meat, salads, ... get as much ready in the morning as possible.
---
My Favourites BBQ Foods
SMOKED RIBS WITH MAPLE BOURBON BBQ SAUCE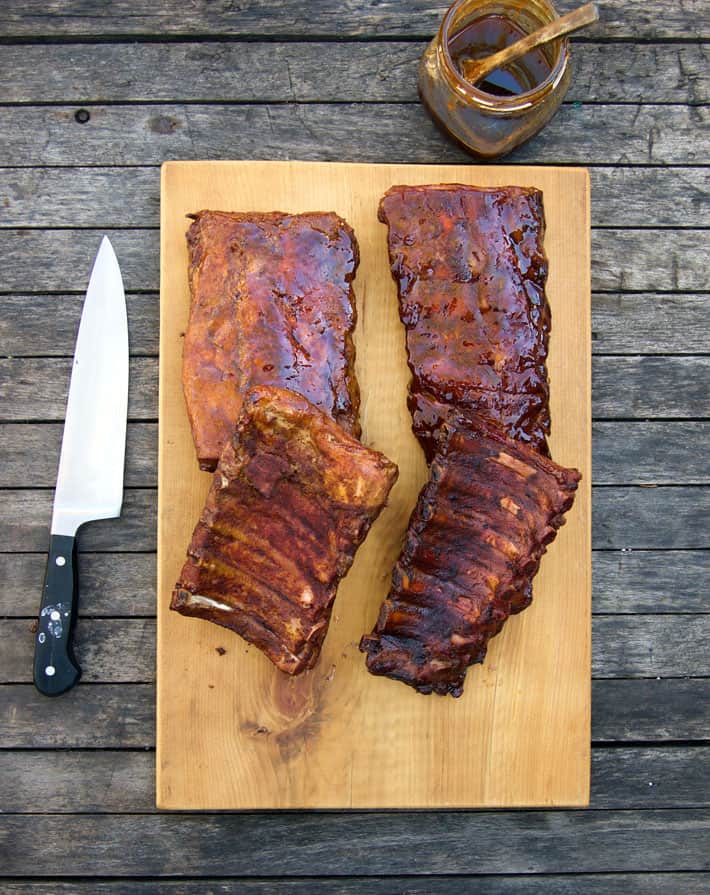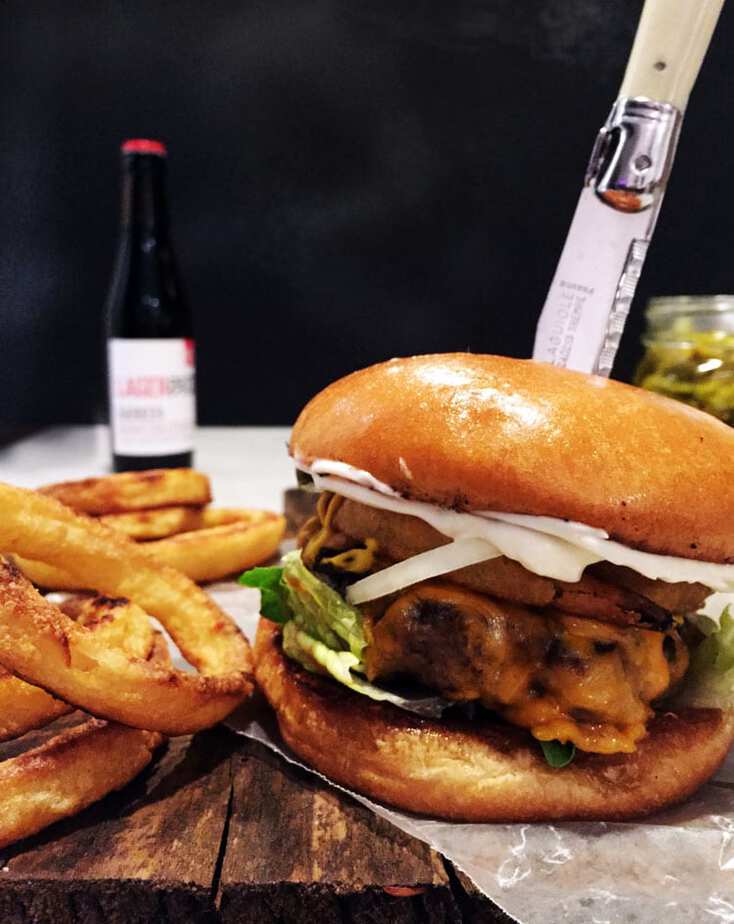 Make a Homemade Burger My Way. Which isn't the way I always do it, but rather one way I do. The other way only works if you have AAAAAAAAAA grade beef blessed by the Marlboro Man though.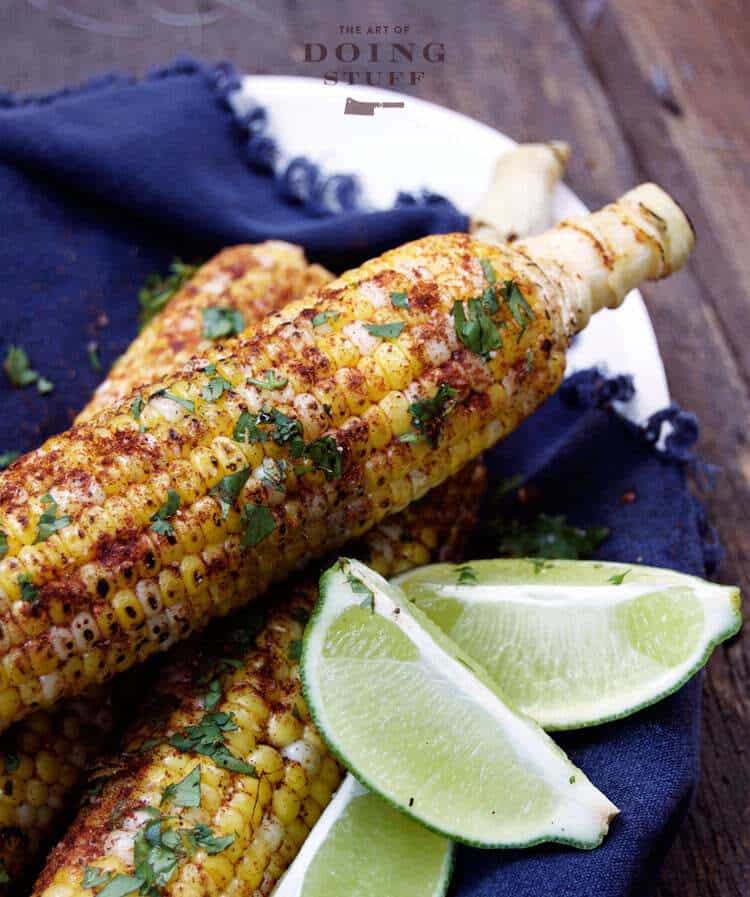 Grilled Indian Street Corn as taught to me by my friend Edwina. Yes. Edwina is from India.
---
Pavlova with berries ONLY if it isn't humid out.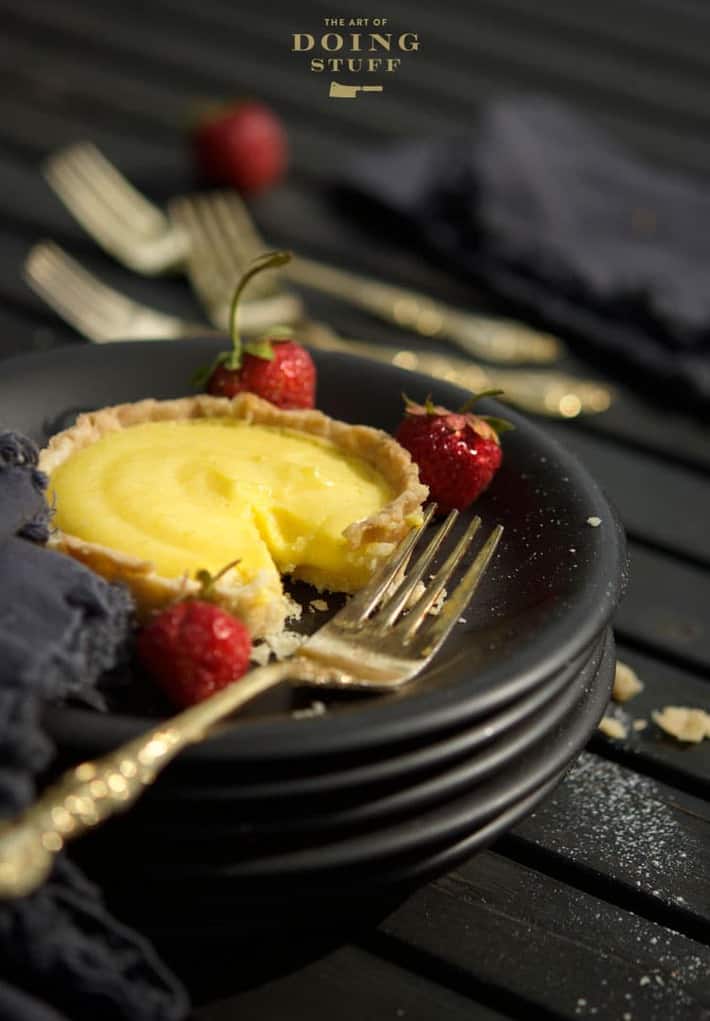 21. Set up a self-serve station
Set up a self-serve station for drinks and food. I'm not going to be their waiter. Are YOU going to be their waiter? No. Lay it all out so that it's easy for them to be their own waiter.
22. Set up games & activities
Set up the boredom busters for the kids and dullards. Put someone in charge of encouraging the shy guests into playing.
23. Welcome guests
Say hello, thanks for coming and get them a drink as quickly as possible.
---
If the party includes a bunch of people who don't know each other here's a trick. Introduce one person to another and include a fact about each of them that you know will interest the other person.  Like this:
Chandler, this is Joey. Joey is an actor with a childlike curiosity. 
Joey, this is my friend Chandler - nobody really knows what he does. Maybe you can find out for me.
Then you excuse yourself from the two of them and hope for the best.
Something like that. If your BBQ event is more formal and you do have those skywriters, this is how you make a formal introduction according to Emily Post.
---
24. Serve food and drinks IMMEDIATELY
Start serving food & drinks to your guests as soon as they arrive. Tipsy, snacking guests are happy and relaxed guests.
25. Monitor the grill
Designate a grill master. Either a family member, friend or guest. If you're doing the cooking, assign someone else to making sure guests are doing O.K. and aren't stealing from the neighbours.
26. Monitor the weather
Why you ask? Because this will happen if you don't. With commentary from Betty.
27. Play music
Start playing your pre-made playlist before people show up.
28. Keep a first aid kit handy
Aloe gel, bandaids, alcohol wipes, and aspirin.
29. Place obvious garbage cans or bags around
It'll help your clean up immensely. Label any recycling bins so people know where to put stuff.
30. Put out a menu board
Create a menu board or sign so everyone know's what's ahead of them.
31. Designate a photographer
Ask someone you think would be good for the job to get a photo of everyone at the party.
I have my own first summer BBQ scheduled for the end of May! It will be a pizza party BBQ of course.
Jamieson & Bradley, if you're reading this post, you don't need to bring a thing other than yourselves, a bottle of wine and a skywriter.
thx.